Whether you're interested in fine art, sculpture, visual art, modern artists, or simply want an intimate date night option, one of the capital's many authentic art spaces is bound to have a hidden gem for you.
Take a look at 4 of the very best Art Galleries you can visit in Accra.
The Nubuke Foundation is a visual arts and cultural institution based in Accra, Ghana's East Legon district. It was founded in 2006 to serve as a nexus for arts and culture across the country while also supporting Ghanaians' artistic practice, whether young, mid-career, or experienced.
Located at the Lome CLose in East Legon, The Nubuke Foundation works to make art, culture, heritage, and history more accessible to everyone. Exhibitions, readings, talks, film screenings, performances, seminars, and workshops for the culturally curious.
Marwan Zakhem founded Gallery 1957 on Ghana Independence Day in 2016, and it has since expanded across three gallery spaces in Accra, dedicating its program to facilitating international exchanges between contemporary West African art practices and the rest of the world. 
It is located inside the Kempinski Hotel in Accra. During exhibitions, the gallery is open on Tuesdays –Saturdays from 11 a.m.–7 p.m and closed on Mondays and Sundays.
Amba Gallery is a contemporary gallery and creative space with the goal of exhibiting, promoting, and educating diverse audiences about the origins of African art history and design.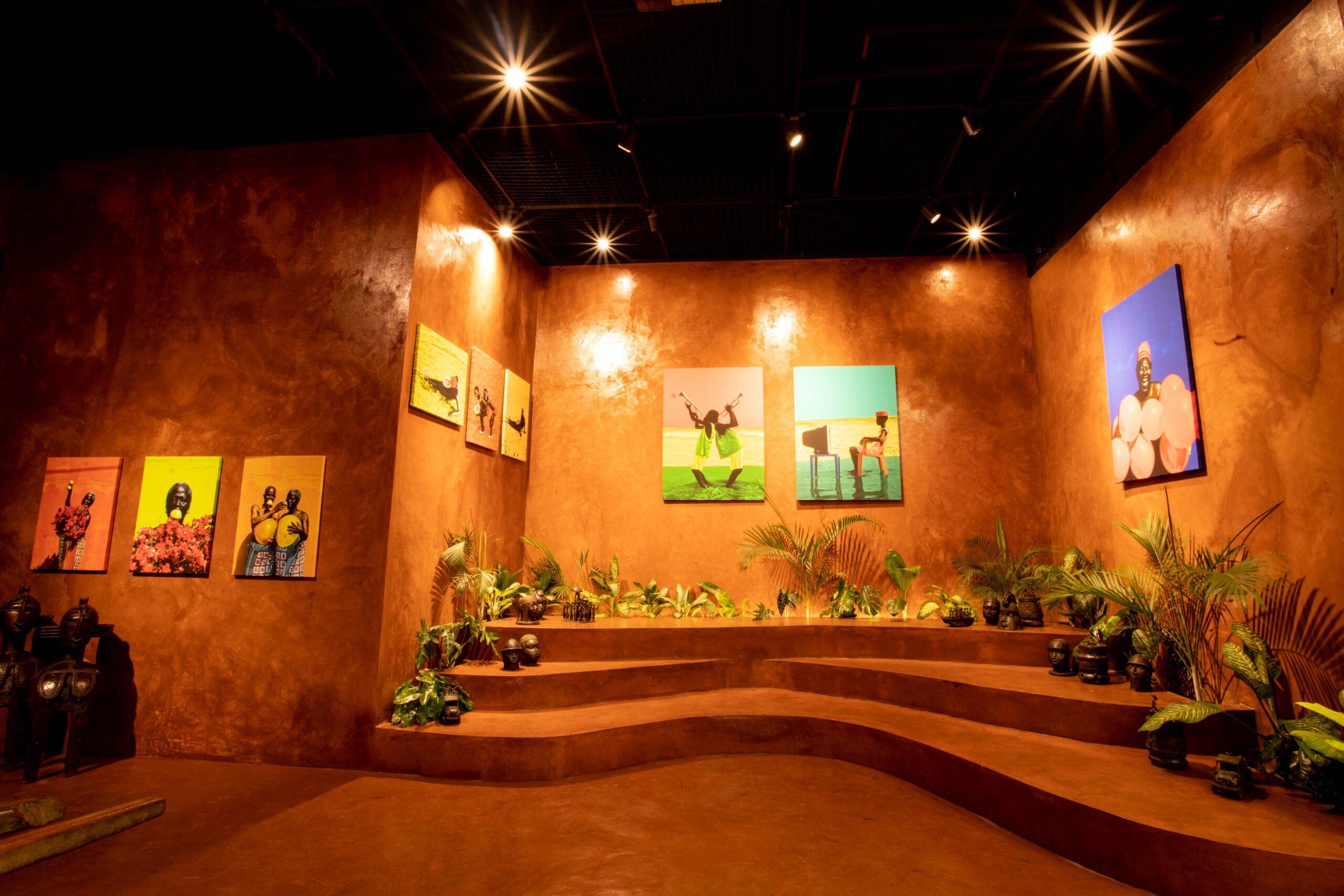 This new art gallery in the heart of Accra is part of Mr. Amadu Baba's vast private Pan-African art collection. A Ghanaian businessman who is passionate about the preservation of African art – particularly ancient design modalities such as wooden sculpture, bronze, and handwoven antique textiles such as Kente, mud cloth, and batik. Amba Gallery is located at No. 1 Education Close,, Barnes Rd, Accra, Ghana and is open from 10AM to 10PM.
ADA Supports fresh talent accross a diverse set of mediums through its program of curated exhibitions, offering early career artists – many of whom are completely new to the market – an opportunity to present a comprehensive portfolio of work.
Source: WhereInAccra