There are so many reasons you might want to skip on going to actual gym to get the body you want or simply stay in shape. You may be an introvert who is not comfortable working out around people or you simply can save enough money to afford a gym subscription and a personal trainer. If you have any clear space anywhere in your house and a yoga mat, these apps can solve your problems, for free.
Daily Workouts Free
Daily Workouts FREE is a fantastic 5 to 30 minute daily workout regimen for men and women that guides you through some of the best exercises you can perform at home. All major muscles are targeted in these effective workouts, which are shown by a licensed personal trainer.
FitOn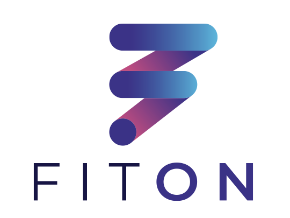 FitOn is a digital fitness platform that offers a variety of free sessions ranging from cardio to strength training to meditation, with many of them taught by celebrity trainers.With free home exercise training videos, tailored fitness routines, and guided meditations, you can lose weight, sweat, and become fit anytime, anywhere.
SHRED
From HIIT and Recovery courses to gym training and everything in between, there's always something to get your heart beating and muscles burning. SHRED APP offers great home and gym workouts, as well as a supportive community to keep you on track. With a range of workouts in a variety of training styles and durations, you can always find the appropriate workout for your day.
FitBod
Fitbod can help you get stronger, lose weight, or develop muscular mass. Fitbod's revolutionary training algorithm will lead you through the proper sets, reps, and weight to achieve your fitness objectives whether you're in the gym or at home.
Home Workout- No Equipment
Daily workout regimens for all of your major muscle groups can be found on Home Workouts. Without having to go to the gym, you can grow muscle and maintain fitness at home in just a few minutes per day. All exercises can be done with just your body weight, so no equipment or coach is required.
The software includes abs, chest, legs, arms, and butt routines, as well as full-body workouts. Experts created all of the workouts. There's no need to go to the gym because none of them require equipment.
Source: Kuulpeeps.com