Another week is here and for most people, it means having to move from one location to another; trying to make appearances at events you don't necessarily want to stay at and juggling between them and other requirements from you. If you're going to get your makeup done before all the movements, it's important that you have these hacks under your belt to allow you to have long-lasting makeup.
1. Use a primer
Primers that have a tacky texture when applied are great for long-lasting makeup as they give your foundation something to cling to. Apply them all over your face and eyelids so your eyeshadow will last longer and won't crease.
2. Set your concealer with powder
People don't talk about baking as much but the main reason why it used to be emphasised was that, applying translucent setting powder under your eyes, on your forehead, nose and chin ensures that your makeup doesn't move throughout the day or oxidise. It also stops your makeup from creasing and prevents the appearance of fine lines.
3. Less is more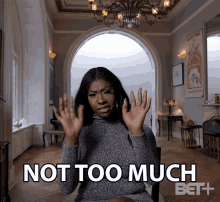 Don't put too many makeup products on your face. Applying your makeup in light layers will actually allow it to last longer throughout the day. Plus, it will leave a more natural-looking finish.
4. Use setting spray
When applying the setting spray, just use a couple of spritzes and let it dry. Don't touch your face while it's wet. A good setting spray that will not only make your makeup look flawless but keep it in place.
5. Blot
If you notice that your skin is getting oily during the day, get a tissue and dab the oil off. It may be tempting to reapply makeup powder on your face but it will just end up with you looking cakey. Don't do it.
Source: kuulpeeps.com
Click on the comment box below and leave us your thoughts. Thank you