One of the first things you'll need to finalise when planning your wedding is the wedding guest list. You'll need to have an idea about the type of people coming and their number. This will inform other decisions such as the venue, the amount of food needed and a lot of other relevant necessities that have to do with your big day.
There are a few people you are required to invite. At the end of the day, your wedding day should be filled with friends and family who make you happy and are happy for you! Here are 5 types of people you can consider leaving off your list, in no particular order.
1. Exes
If you are close friends with your ex and your partner has no qualms with that, then sure. You can invite them. If not, there is absolutely no reason to invite former lovers to your wedding.
2. Distant Relatives
If they hear about the wedding, that's fine. If not too, let sleeping dogs lie. Family doesn't automatically make the guest list. Especially if you don't have a relationship besides sharing a last name.
3. Every single person on your parents' guest list
You may really need to stand your ground on this one because parents can be very pushy. Your wedding is theirs and usually, they would even offer to pay for the extra people they are bringing. If that's what happens in your case, that's okay. If they won't contribute, stand your ground and don't add extra mouths that you don't know to feed on your big day.
4. People who aren't supportive of your marriage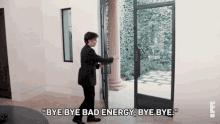 Bad energy should stay far far away from you. You need people who are excited about your union and not judgemental people. People who don't support you and your partner (and may even be disruptive during the celebration) have no place on your guest list.
5. All your co-workers
You can invite the ones you work directly with or are your friends. You don't have to invite the whole company. If you have a strictly professional relationship with your bosses or coworkers—it's okay to skip them.
Source: kuulpeeps.com
Click on the comment box below and leave us your thoughts. Thank you