Since having big boobs in many cultures is viewed as the most desirable and feminine shape, not everyone understands that a lot of women who actually have a larger chest can struggle with dressing their shape. Big boobs make it harder to find clothes that actually fit you like a blouse or button down shirt. If you want to make them look smaller than they actually are, you're at the right place.
1. Get a bra your size
Your bra can make all the difference in what you wear. You want to get a bra your size, a bra that fits you properly because when you wear a bra that doesn't fit the way it should, it can cause your boobs to look even bigger than they are.
2. Avoid heavy padding
Choose a bra that is thin because padding adds extra volume to your boobs. Push-up bras should be avoided.
3. Invest in Sports bras
Sports bras tend to be thin and breathe well, so wearing them is comfortable. They are supportive and serve to minimize a large bust.
4. Avoid tight tops
Anything that skims loosely over your boobs and isn't fitted at the waist will give the illusion of a flatter chest. Also, you should wear clothes that put the main focus on an area that's not your breast or waist, as it will only make the boobs look bigger.
5. Watch the necklines of your clothes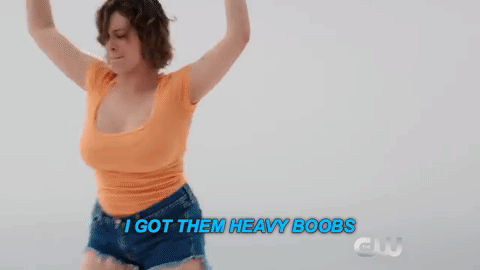 The longer the distance from the neckline to the underbust, the bigger the breasts appear. So clothes like turtlenecks should be avoided unless you want your girls in the spotlight. To give the impression of smaller boobs, go for scoop necks and V-necks, as they draw more attention to the collarbone.
6. Embrace dark clothes
It's an old rule but an effective one. If you want to look slimmer, wear dark colors. Black hides all the shadows created by your curves, breasts included.
Source: kuulpeeps.com
Click on the comment box below and leave us your thoughts. Thank you