In life, you always need to be strategic about the things you do. You can go through NSS life with nothing but just vibes or you can go through NSS having a work boyfriend. First things first; a work boyfriend is a colleague of the opposite sex, who's someone you can trust, who's got your back, and whom with you have a close relationship. The trick is to know your boundaries and stick to them. With that being said, here are all the reasons why you need a work boyfriend.
1. You may not need to spend much, especially on food
You will not understand how important this point is until you end up working in an expensive area where the only way you can get proper food to eat is to order online and the foods will definitely be expensive. Your work husband will never let you go hungry. They'll buy food and share with you so you can save something small for yourself from the GHS 559 you're taking.
2. Makes the work environment more bearable
Even if you hate the job, you can look forward to talking about hating it together or just look forward to the conversations you'll have there. You know that whenever you are with this person, you have fun and they make a boring day at the office seem a lot more fun
3. They'll show you all the tips and tricks to get retained
Since they are always in your corner, they always want you to be good and so you can rely on them for information about how to be retained and they can help you in your quest by giving you tips and tricks.
4. They'll always have your back
If meetings are being held about work performances or general meetings, you can always rely on them to be in your corner. They are always there for you. You can rely on them to big you up to your boss, you can ask them to help you and most importantly, you can always go to them to vent about issues at work.
5. You'll be more creative at work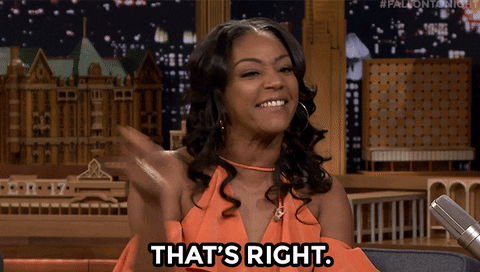 A big part of performing your best at work is feeling free to be creative. A work wife or husband is there to bounce ideas off of and isn't afraid to be honest with you when it comes to feedback or constructive criticism. They allow you to explore out loud without the worry of being embarrassed.
You see? It's really more than the name. Technically, you have a work best friend you can always always rely on for solid advice.
Source: kuulpeeps.com
Click on the comment box below and leave us your thoughts. Thank you