In certain offices, you would be expected to wear makeup every day; something light like foundation, powder and lipstick or gloss but it's still makeup. For some people too, because of the nature of the type of work they'll be doing during their NSS, they want to look better for clients and so they end up having to do makeup every day out of their own free will. If you fall in these 2 categories, it's important to know what will be happening on your skin so you're adequately prepared to treat it.
1. You'll get more breakouts
Especially if you have acne-prone skin. Breakouts can be caused by a lot of factors; hormonal imbalance, improper diet and certain medications but the continuous use of makeup is also a part of it.
2. You may prolong the life of a pesky pimple by covering it with makeup
You have pimples caused by clogged pores and so you cover them with makeup. By hiding your blemish you could be prolonging its lifespan and doing more harm than good and the vicious cycle continues over and over again. You'll definitely need a break.
3. Clogged Pores
Clogged pores mean your skin doesn't get to breathe and so it makes it more prone to acne, blackheads and whiteheads. Pores are tiny openings in the skin that release oil and sweat.
4. You may notice more wrinkles
Getting wrinkles as you grow older is unavoidable but there are certain actions that increase the chances of getting them now. A lot of people don't wear sunscreen when they are wearing makeup and so sun damage causes age spots and wrinkles. Leaving makeup on for a longer period and not cleaning it off properly before going to bed along with sun damage can result in premature ageing signs like wrinkles, fine lines and age spots.
5. Eye infections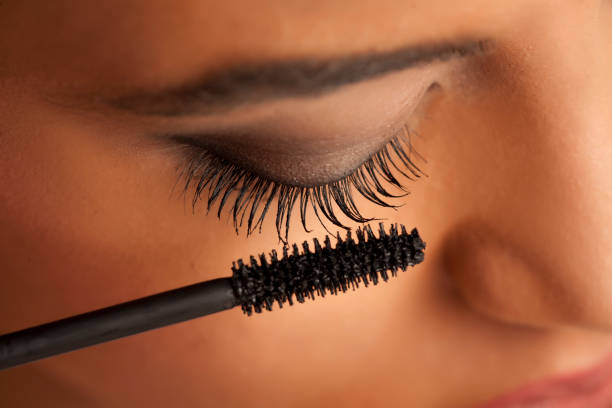 We put a lot of foundation, concealer, eyeshadow, mascara and eyeliner among others around the eyes meanwhile, the area around the eyes is thin and delicate. Your eyes and the skin around them is delicate, so be careful with what you put on or around them.
Generally, if your face is constantly loaded with makeup, you could be inhibiting cell turnover – the continuous process of shedding dead skin cells and subsequently replacing them with younger cells. Basically, if you want to have smooth and clear skin with an even tone, you will want to give your complexion a breather every once in a while.
Source: kuulpeeps.com
Click on the comment box below and leave us your thoughts. Thank you