If you want to enter the modelling industry in Ghana while schooling, there is an "easier" way to balance things so you don't feel overwhelmed with stuff. First things first, your modelling career will be an easier journey if you join a reputable modelling industry. They can push you for castings, book you for shows and help you with shoots to build your portfolio as a model.
Once you've done that, the rest of the work is for you to figure out the balancing which we are helping you with now.
1. Let your agency know that you're still a student
This may seem like a no-brainer but it's important to let them know so that when you can't make it for certain auditions or training, they will understand.
2. Let them know what your schedule is like
Through this, they'll know dates and days where you are not available for anything very early in the semester. They'll also know when to arrange for training sessions as well.
3. Have a perfect attendance record in school
This is especially important when you belong to a small class where the lecturers know you all either by face or name. When you have a perfect attendance record, if you HAVE to be at an audition, you can always give an excuse afterwards and they'll believe because you're always in class.
4. Study on set
If you're at a photo shoot and it hasn't started yet, use that time to study. Usually, when it comes to fashion shows, you would basically spend the whole day there because you will have to rehearse, try on the clothes, wait for the lights and runway to be fixed and also wait for the audience to fill up the seats. You'll basically spend a lot of time idling about. Use this period to study something.
5. Try to keep your schedule flexible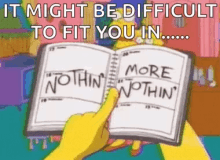 Schooling, having a part-time job and modelling can be really hard to balance. If the part-time job has a little flexibility then maybe, you can do the modelling but if not, you'll have to prioritize otherwise you'll end up being too tired to do anything.
In all of this, you need to prioritize your schooling because your degree is forever. You'll always have it and you can fall back on it if modelling doesn't work out for you.
Source: kuulpeeps.com
Click on the comment box below and leave us your thoughts. Thank you