First things first, if you read our article and you go ahead to fight, you're on your own.
Moving on!! Don't you randomly feel like getting into a fight with your boss sometimes? And you know very well that if it comes to throwing fists, you would probably be the winner. We've thought about some of the most infuriating things that happen in the office space that makes us complain bitterly underneath our breaths and to our colleagues and if we had the chance, we would definitely fight about it!
1. Meetings that could have been zoom calls
In this big 2021 where COVID has taught us that truly, some physical meetings aren't really needed?? Why do you think it's okay to call for a 30-minute brainstorm at Osu knowing very well that some people live at Kasoa and that meeting could have been a zoom call?? Please make it make sense!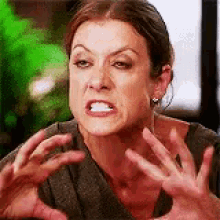 2. There's no item 13 available
Okay, in the rare times that physical meetings are absolutely necessary, explain why there are no refreshments? Especially because these meetings can go on and on and on because it's a physical one. It's not fair. How can we be productive if we are hungry?
3. That zoom call could have even been a WhatsApp message
You know exactly what we're talking about. At the end of the meeting, you start wondering if it was necessary and you even text your colleagues to see if you're the only one who feels that way. Are you ready to fight now?
4. Ridiculous deadlines
How do you demand work in 5 hours when you know very well that it will take at least 3 days to finish because it demands a lot of research? If it is a fight that you want, you'll get it.
5. When it is 4:45 pm and they give you a job to finish before leaving
You see, we don't have a choice. We will have to get it done but what happens afterwards outside the office is out of our hands.
How many of these can you relate with? Let us know in the comments section.
Source: kuulpeeps.com
Click on the comment box below and leave us your thoughts. Thank you