Sometimes the easiest way to deal with Ghanaian parents is to lie to them. Protect them from the truth because if they knew the truth, you would be locked at home until the end of time. Every Ghanaian child has told these lies before.
1. Lying about your location
You really shouldn't be lying about this but it is what it is. You told your mum that you're on campus meanwhile you've gone on a road trip with "the love of your life." We see you.
2. Lying that they didn't teach you something that came in the exam
We see you smiling sheepishly. Don't worry. You're not the only one who has done this before. After all, if you told the truth, you would be in serious trouble. Technically, you did the right thing for you.
3. Lying that you're the good influence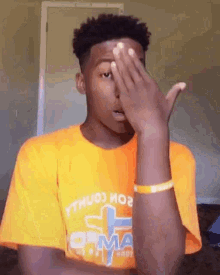 Okay so nobody really goes to tell their parents that they are the good influence but it's all in the insinuations. You talk about how someone went to do something really wrong and talk about how you would never making it seem like you're a good person meanwhile you're the equivalent of the devil in your friend group.
4. Lying that you're a virgin
Meanwhile you like tying up your partner when doing the nasty with them. If your parents saw the nasty texts you've been sending to others, they wouldn't believe it. Sloppy toppy queen! Tongue king! We hail you people!
5. Pretending to be asleep
You can't even lie about this point. This lie becomes really necessary when you're being called to do chores you're just not in he mood for.
How many of these are you guilty of doing? Let us know in the comments section.
Source: kuulpeeps.com
Click on the comment box below and leave us your thoughts. Thank you