When it comes to dreads, people have a lot of varied questions and concerns because it's not a hairstyle that is very popular in Ghana. In fact, if you're a guy who has dreads, you will get a number of stares around and people assume that you cannot do a number of office jobs. Spare yourself from suffering from buildup or breakage by being knowledgeable before you start your dreadlocks.
First things first, Ethiopia is actually where the term 'dreadlock' originates from. During the Invasion of Ethiopia and the exile of Emperor Ras Tafari, the gorilla warriors swore not to cut their hair until the emperor was reinstated. It was seen to be a threat to Christianity by the Europeans. The Rastafarians locs were feared and looked at as being disgusting, which is where the 'dread' comes from. Nowadays, people are beginning to refer to the style simply as 'locs', removing the negative connotation and stigma that has long been attached to the hairstyle. (Source: refinery29.com)
1. Initial dreads on short hair may not look the best
This is why a lot of people, especially guys let their hair grow out into an afro before locking the hair. If you still do the locks on short hair or you are a guy keeping the afro, chances of you looking a little weird is high but you have 2 options. You can decide to go out with the look and own it or cover the hair with hats or beanies or even get dreadlock extensions. Think it through before making a decision.
2. Your hair may look shorter than expected
Depending on the method you use to start your locs, your hair may shrink really bad. If your stylist uses the backcomb method to start your locs, in general, you'll see about a 20-30% loss of length. There are 2 important factors that affect how much length you'll lose. These are the section size you choose and the texture of your hair. Very curly or layered hairstyles tend to lose a lot more length than straight hair.
3. Growth may take a while to notice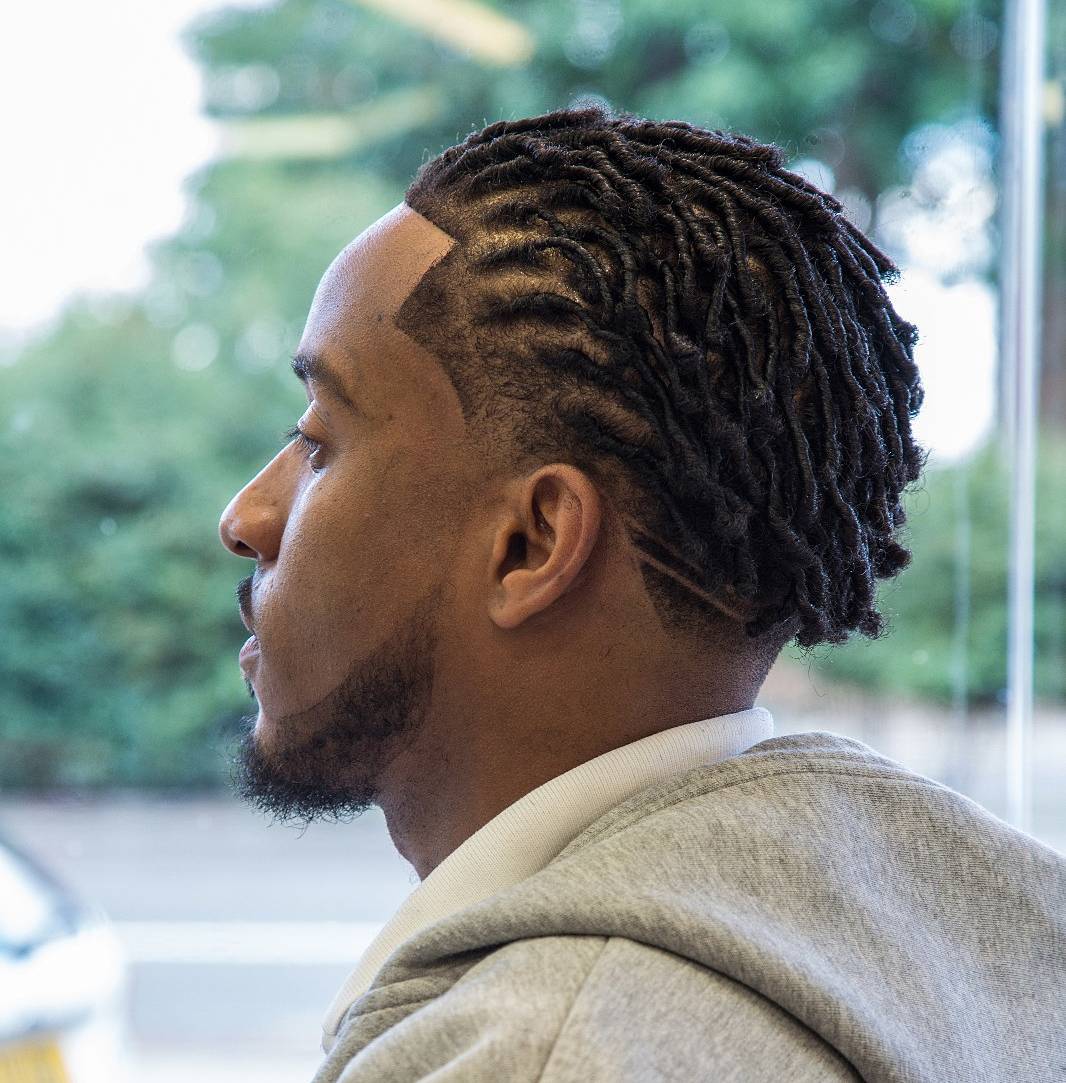 You'll need to take monthly progress pictures so you can see how much your hair has grown otherwise it will look the same to you every month. Seeing the change will inspire you to keep going and will remind you of how far you've come. You'll need to relax and be patient because the length will take a while to come.
4. Use fewer products especially at the beginning
At the beginning, your locs may not look like locs. It may look as if your hair just can't seem to get it together, a phase which is informally known as the 'baby loc' phase. You may be tempted to try different products to help your hair grow more but you need to seek health and not length. The less products you use, the healthier your hair will be.
5. You should wash your hair
A lot of people ask if you should wash your hair or just leave it when you have locs on. You absolutely need to have your hair washed at least once every 2 weeks. Get products made specifically for locs as they'll help with cleansing and help retain moisture. You have to wash your hair with a clarifying shampoo that will cleanse the scalp, then follow up with a lightweight, moisturizing shampoo. Clarifying is important because locs hold onto products and debris. Thoroughly cleansing the scalp is a necessity for the health of your hair.
Source: kuulpeeps.com
Click on the comment box below and leave us your thoughts. Thank you