Y2Kfashion refers to the mid-'90s and early 2000s fashion when the internet became more popular; think pleated short skirts, bandana tops, chunky sneakers, baguette bags, and colourful sunglasses.
The return of Y2K fashion trends was one trend we never saw coming. Whether you love them or not, a lot more people have embraced them, especially in Ghana. The late 90s and early 2000s aren't considered the most fashionable period, but some trends came from there we love!
If it is a celebration of the 2000s is what you're after for your 2021 wardrobe, check out these Y2K-inspired trends to take you back and how you can wear them in 2021.
1. Scarf tops
In the early 2000s, these were worn with low rise bootcut jeans and sandals. In 2021, you can pair them with body-hugging high waist jeans, cargo pants or joggers. You can wear sandals, sneakers or heels with this look.
2. Baby Tees
Typically these cute shirts are cropped above the navel. Some have quirky quotes or cute characters or patterns on them and they come in colours like baby pink and blue. You can style these with either loose-fitting jeans, body-hugging ones or a pleated skirt. They are extremely versatile when it comes to styling.
3. Baguette bags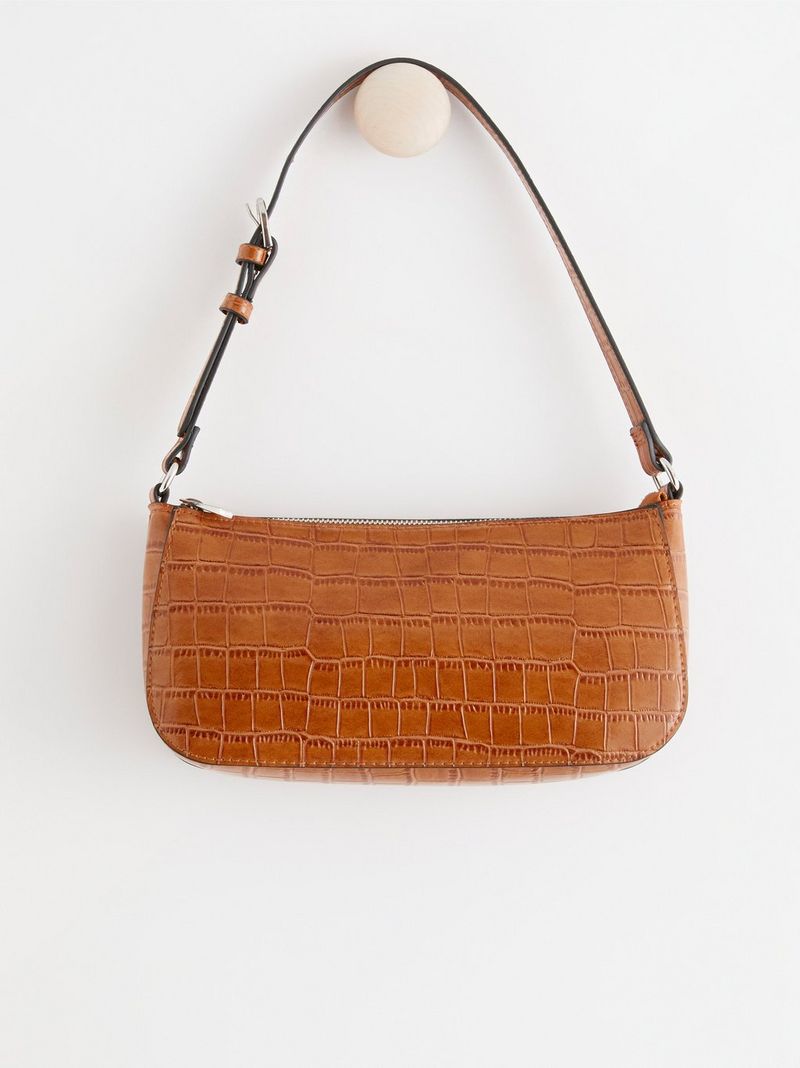 These are being sold on almost every Instagram shop in Ghana. These underarm bags are considered to be the first "it" bags. They are comfortable to carry around and are the perfect accessory to go with your daily movements. The pastel shades are a must to own if you want to truly embrace the 2000s fashion.
4. Pleated colourful skirts
These come in a variety of colours and you can decide to wear them short or get the ones a little longer. Pair them with a cropped top, sunnies and sneakers and you're good to go.
5. Tie-front tops
In 2021, these come in more pastel colours and can be styled with a jacket or worn alone on a pair of fitting pants. High-waisted jeans, a mini skirt, or patterned wide-leg trousers are examples of what you can pair this top with and it's a style that will always stay in fashion.
6. Tracksuits
In the early 2000s, celebrities like JLo, Paris Hilton, and Britney Spears made this ensemble famous. Now, you can wear the 2-piece together or pair the top with a different bottom and vice versa.
8. Bandanas
Bandanas were such a huge fashion staple then and they have made their way into 2021. They can be styled in so many ways and all you really need is a pair of sunglasses to add a little "oomph" to your look.
Which of these do you already have in your closet? Let us know in the comments section.
Source: kuulpeeps.com
Click on the comment box below and leave us your thoughts. Thank you