To try out a new product or not can always be a difficult decision. It's hard not to be apprehensive about trying out brands that you've never used before. However, that also means you might miss out on some great products.
Which is why it's necessary to highlight some amazing Ghanaian brands that you might not have tried out yet but are definitely worth your money.
Sankofa Snacks
Sankofa Snacks is a company that is working to create authentic and nutritious African inspired snacks. Sankofa Snacks aims with each package of its delicious snacks to inspire cultural revival and evolution.
Django Brothers Beer And Water
Django Brothers is a company that brews craft beer and crafts premium bespoke mixers from the heart of Ghana. The company's vision is to brew flavorful & unique handcrafted beers, delivering an exquisite experience to the community.
Jamestown Coffee Roasters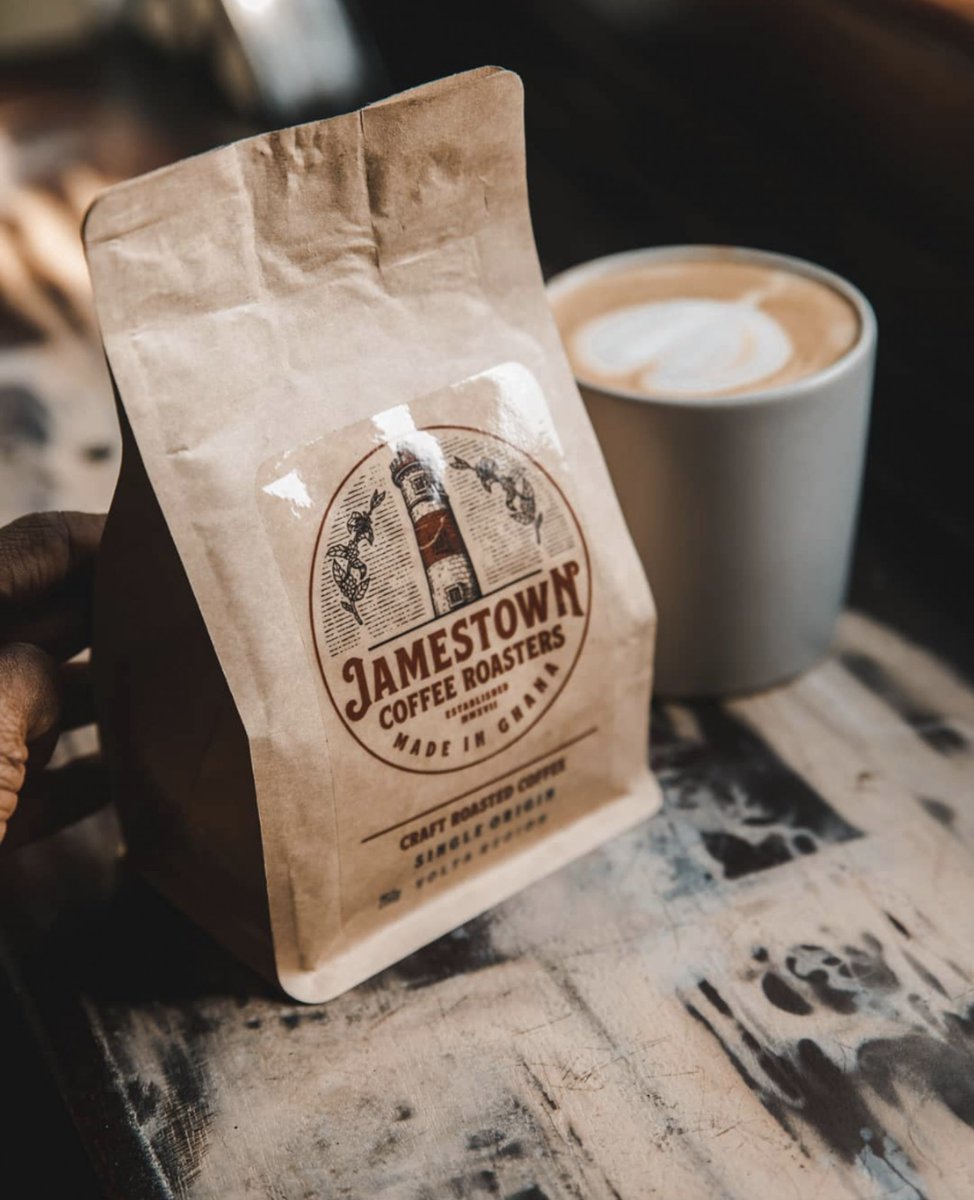 Jamestown Coffee Roasters is a Ghanaian cafe and coffee brand. You can find the cafe at Osu, and you can purchase this premium Ghanaian coffee at Shoprite and Marina mart among other places.
Bioko Treats
Ghanaian company Bioko Treats is home of some of the best cocoa in the world. The company's cocoa products include chocolate bars, chocolate treats and other delicious chocolate treats.
Sue Shimmers Jewellery
Sue Shimmers is a Ghanaian walk-in jewelry shop located at Osu with near perfect ratings by its customers. This Ghanaian brand gets nothing but good reviews from customers that have tried their services.
Blue Skies
Blue Skies is a company that processes fruit produce into ice cream, juice and prepared fruit. The company started in order to ensure that farmers earn a decent living by processing crops locally in order to provide more jobs and support to farming communities.
Fairafric Chocolate
Fairafric is a German-Ghanaian social business that aims to correct the problem of Africa's natural resources being used primarily to produce goods in the global north. That's why Fairafric produces its world-class chocolate in Ghana (from tree to bar).
Mensdo Bissap (Sobolo)
Mensdo Bissap is a local company that makes sobolo brewed from the African Hibiscus plant, blended with real ginger root and mint leaf extracts for an all natural drink.
Kawa Moka Coffee
Kawa Moka is a 100% women owned Ghanaian Coffee Company that specializes in the production of artisan small batch roasted coffee.
Aphro Beverages
Aphro is a Palm Spirit triple-distilled to give the palate a smooth and premium taste and further infused with tropical fruits, herbs and spices. Aphro is locally tapped from the trunk of Palm trees, a 'Palm Spirit' typical to the West African sub-region.
The Cultured Man
The Cultured Man allows you to get Africanised fashion accessories and gift sets for men. The very classy sets are very well put together.
Judi Foods
Judi foods is a food processing company in Ghana which produces plantain chips, roasted peanuts, peanut butter, and many more. Judi foods is one of the best places to get plantain chips, Cocoyam chips, peanuts, sesame seeds and gari among others.
Kabi Chocolate & Cocoa Products
Kabi chocolates are made from Ghanaian cocoa beans. Chocolates made include dark chocolate, milk chocolate (with peanuts, coffee, plantain chips), white chocolate and some others.
Mansa Gold is a brand of chocolates that is focused on promoting the Ghanaian cultural identity through it's chocolate products.
Ambiance By Talata
Up your scent game with Ambiance by Talata. Get products from perfumes and body sprays to candles and diffusers that you can use to create your own smell experience.
Blutang Sobolo is made from the perfect blend of hibiscus leaves , Ginger roots and sweetened by African Honey Bee's honey and Sugar Cane juice extract.
Myst Water is The Feel Good water made in Ghana. The company also has delivery services available.
Cheer Up Iced Tea is company that produces iced tea products with a natural twist. In order to make that flavorful, fragrant and sweet fruity tea, delightful ingredients like raspberries and apple bits and others are blended together.
Veon Natural Mineral Water
Niche Cocoa
Niche Cocoa is a company that makes premium product from 100% Ghana Cocoa Beans. The company produces semi-finished cocoa products including tasty chocolate bars.
Originally tweeted by Joseph Mireku (@thejosephmireku) on August 7, 2021.
It always feels good putting some money into a local brand than a foreign one. Nothing like that spirit of patriotism.
Source: Kuulpeeps.com