We still have over ten days to Valentine's day, but if haven't started looking for gifts for her yet, then it's too late. Or … maybe not. The Accra Food Guide herself, @zubaidah_x, has put together some Vals day packages that will save you from a disappointment-filled 14th February.
Valentines Day Package Thread!
1. @baked_gh
2. Peduase Valley Room and Buffet Pacakges
3. Cupid's Basket Gift Packages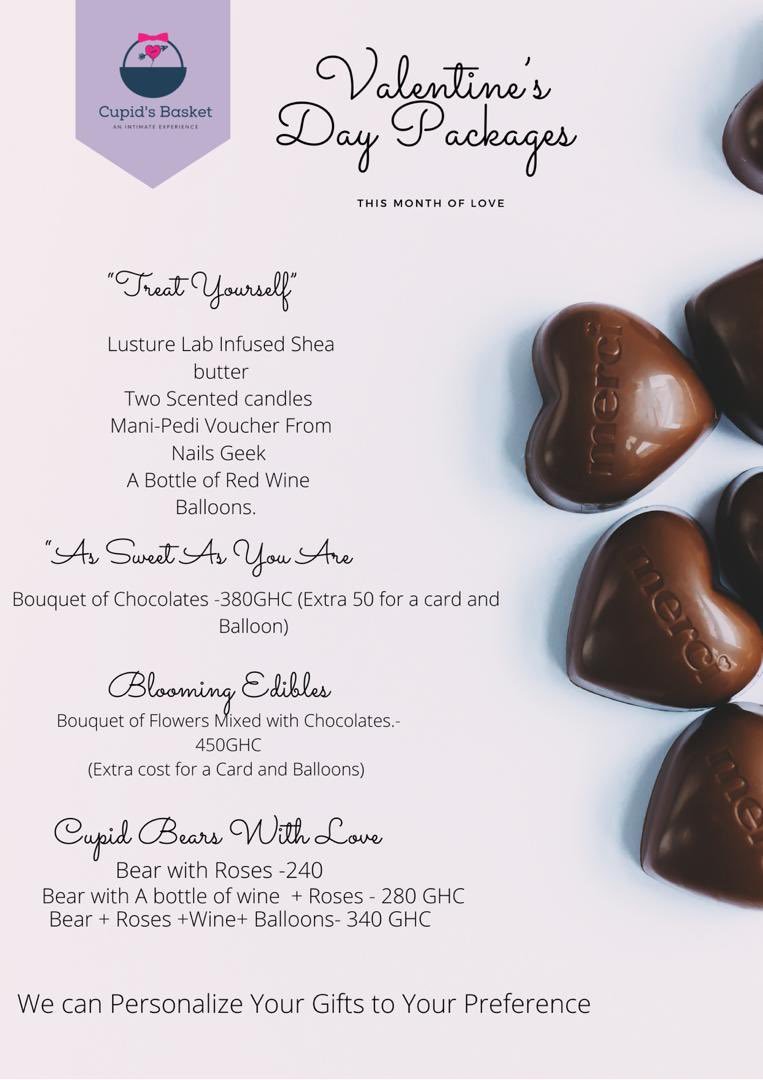 4. Lustre Labs Skincare Packages
5. Milkbox V Day Menu. Available for pickup too.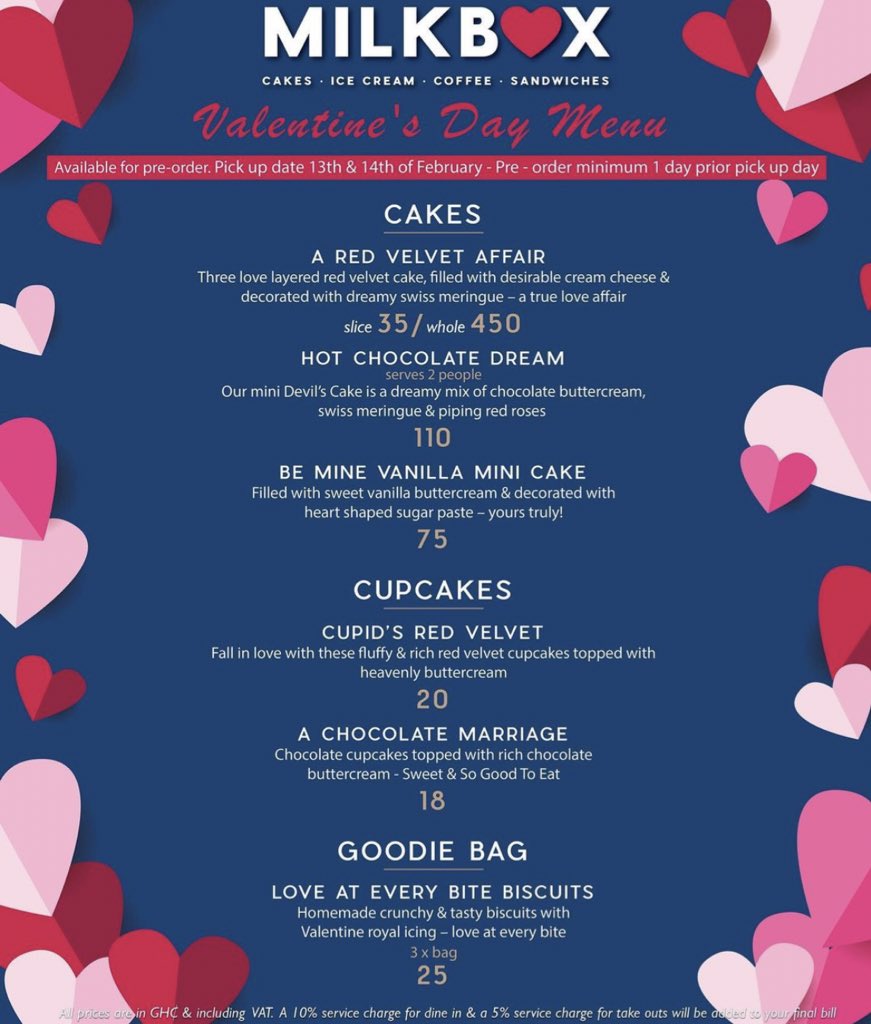 6. @fleursettous Bouquet Packages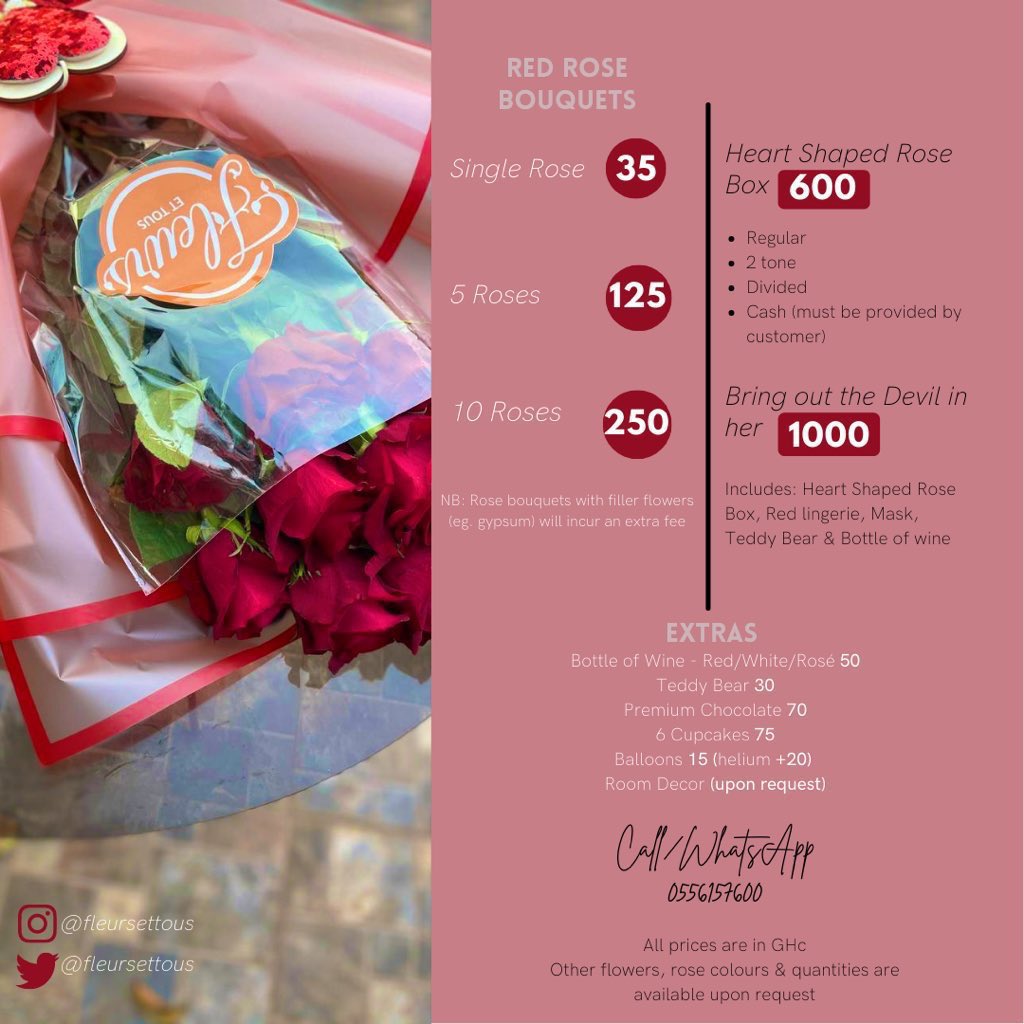 7. Froo-T Fruit Arrangements
¢220 (Exclusive of delivery)
(Fruit platters are also available for ¢300 cedis)
8. JY Cosmetics Gift Package
9. Bloomville's V Day bouquets
10. @MarshmallowGH gift boxes for both men and women😍
11. Kandy Bar Chocolate Packages (WhatsApp them for pictures of all their packages)
12. Sarah's Surprises His & Hers packages
Originally tweeted by IG: @Zubaidah.x | Accra Food Guide (@zubaidah_x) on February 2, 2021.
Source: @zubaidah_x