Ghanaians are known as very affble people but let us tell you that sometimes, they can get bloody and it's mostly about food.
Yes, we can be so protective of our meals.
Ghana has become the December spot for a lot of foreigners and diasporans and we welcome them all but one thing ypu need to know is, never EVER openly talk trash about these meals! If you don't like it, just say it politely.
Jollof
This meal has a sentimental value. Wars have been fought online because of this. Do not come and say it's trash and compare it to another country (especially Naija)'s jollof. That one is just a call to be lynched. Don't do it.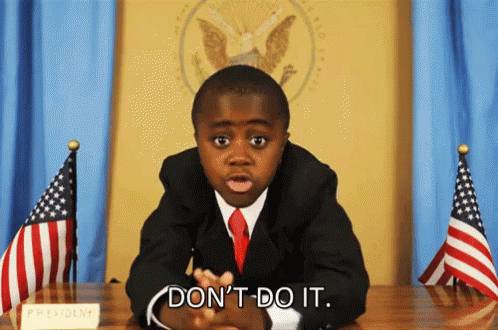 Fufu
Imagine saying something negative about the unofficial national dish. If you find it disgusting, whisper it or keep it to yourelf because the looks you will be met with…
Kelewele
We don't even know when plantain graduated to become such an elite meal but you dare not say anything. If you even happen to prefer a certain type of platain to another…keep it to yourself. We can get hurt in seconds and it's be a pathetic sight. Please.
Waakye
Don't. you. dare.
Source: kuulpeeps.com
Click on the comment box below and leave us your thoughts. Thank you