Never in your life say I never do anything nice for anybody!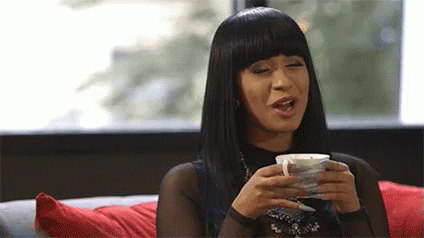 These are 5 of the best backside appearances in Ghanaian music videos. The ones I easily remember off the top of my head when i think…"botos".
Kpoo Keke – Stonebwoy
The video that inspired this article. There are a lot of wild tings in the video but the spotlight here is on one particular girl: afro wig, gold dress, "abortion belt". You barely notice her in the beginning of the video but she's there. Just waiting, getting warmed up and when she drops at exactly 2:03 of the video, you cannot unsee the greatness that is presented. Top stuff. Forget the others…this girl knows what she's got and she knew how to WERK IT!
Actually, don't forget the others. Remember the beauties around Kwesi Arthur when he delivered his verse.
Tokyo – King Promise ft Wizkid
It's the girls in swimsuits, socks and sneakers for me…just sitting looking pretty but the stars? The stars of the whole video are two incredible women: there's one with a hose, watering plants in the garden in her swimsuit and another thick as oats lady in a transparent cover-up that just…walks in the video. She just walks and it's a gorgeous walk.
Kyer3 – Kimilist ft Medikal & Kwame Yesu
The upsetting thing about this video is, the potential was scattered all through the video. What's better than a big ass? A big ass that can move! These artistes had premium stuff and the director chose to just give us short quick glimpses instead of a full 2-minute interlude of the ladies in white and the aprons jiggling their stuff in slow motion but…it's fine. You can skip to 2:30 to see the perfect spot for an interlude of jiggles.
Akobam – Joey B ft Kofi Mole, Medikal
All I've got to say is…shoutout to the thiccums around Joey B in the video. Those ladies were working hard from 2:30.
Pound Power – Delle Seed
Now this is an old song and the artiste isn't even Ghanaian but…he shot the video here so I guess it counts! It's been years since I discovered this song but I can never EVER forget the video. Ei. Once the songs start and you hear what he's singing about, it all makes sense. Then the party scene comes and you see a few asses jiggling in front of Reggie Rockstone…crazy. Always loved the song tho!
Now I know most of you are expecting Dblack's Vera in this list but…sorry dears. Look at this list carefully and you'd know why it wasn't featured!
Source: kuulpeeps.com
Click on the comment box below and leave us your thoughts. Thank you