Listen, if you slack…don't say we didn't warn you!
Women are gorgeous.
Ghanaian women…exceptional!
But if you ever, EVER get into a tiny little argument with them and she says any of these words…
Then sorry dear. Get your shoes laced up cos you are about to be in BIG TROUBLE!
"I'm okay"
When she says this and you think "whew! Thank God", you better send her Momo because SHE IS NOT OKAY! Better ask how you can make her feel even better or just get her food or something. All's not well until she's smiling.
This should be you:
"It's fine/ It's Okay"
IT IS NOT OKAY. I repeat, IT IS NOT OKAY. You think she's finally seeing things your way? Ha! She may be, but she doesn't want to. When she tells you it's fine, it just means step up charle! Do something extra.
You think Bruno Mars sang Grenade for nothing?

"Have fun"
She says this and you actually go and HAVE FUN? Are you crazy? Do you just like trouble? Don't have fun, please. If you went out without her, better text to say you are miserable and go see her SOON bearing gifts! You are not allowed to have fun without her.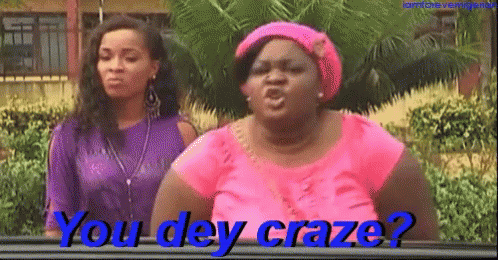 "Don't worry"
WORRY! WORRY YOUR HEART OUT because she's probably plotting something and you wouldn't see it coming. Better bow and ask for forgiveness before you're caught unawares.
"I don't want anything"
SHE WANTS EVERYTHING! Your money, body, heart, life….YOUR SOUL! Give her EVERYTHING!
Of course, this doesn't apply to all women and of course, people should be encouraged to say exactly what they mean at all times but well…don't hate the messengers.
Source: kuulpeeps.com
Click on the comment box below and leave us your thoughts. Thank you