These totally different reasons for hitting the gym will blow your mind.
1. The gym gives your brain a boost.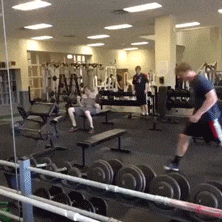 Exercise might be most celebrated for its effects on the body, but it also benefits the mind. Studies suggest that exercise boosts cognitive function and enhances memory. Working out after a study session can also help with fact retention, Scientific American reported.
Click on the numbers below for more……………….