It's important that whatever you're doing to your face is done right. The skin on the face is thinner than on your body, even though the thickness of your skin varies all over your body and so it must be treated with care. The least mistake will cause you to break-out or have skin issues which could have easily been prevented. With that being said, here are a couple of things you're doing wrong with your makeup:
1. Not prepping your skin
The main purpose of primer is to smoothen out the skin, making it look more polished and even. Consider it like prepping the skin to create a canvas for the makeup you'll be putting on your face. Primer fills in the pores, blurs our blemishes, and gives smoothness to the skin. Primer creates a protective barrier over the skin, as well as seals in and protects any treatment products used during your daily skincare regimen.
2. You scrub your face vigorously when removing makeup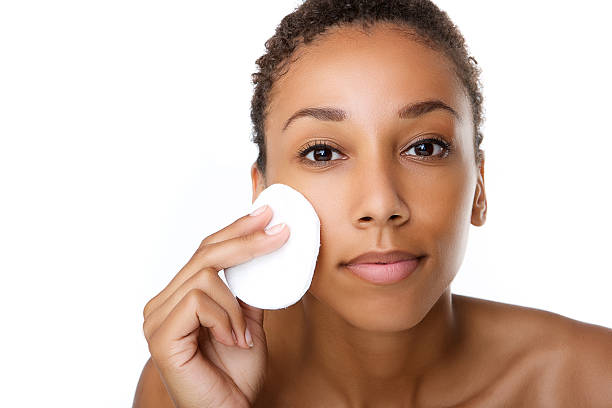 Facial washes contain chemical components designed to break down dirt without scrubbing. Scrubbing will only irritate the skin and strip it of healthy natural oils. It can also cause irritation, broken capillaries and inflammation in their skin.
3. Using dirty makeup brushes
We are all at fault for this one since sometimes we just forget to wash them but we should try as much as possible to clean them at least once a month. Using dirty brushes and sponges will cause your makeup to look un-fresh and will cause you to start breaking out. You can use a mild cleanser to clean your tools or even dish soap and water.
4. You wear makeup all the time
Don't scroll, we are talking to you. You have to be comfortable with your own face and take care of it. Taking a break from makeup allows the skin to expel any makeup residue that has been left on the skin. If you feel like your skin could use a little rejuvenation, don't hesitate any longer.
5. You sleep in your makeup
I cannot stress this enough. Do not sleep in your makeup no matter how tired you are! Sleeping with your makeup on leads to premature ageing. Throughout the day, dirt and makeup become trapped from oxidative stress, causing the skin barrier to break down. Sleeping with makeup prevents the skin from this much-needed renewal, resulting in healthy collagen breaking down.
Which of these are you guilty of?
Click on the comment box below and leave us your thoughts. Thank you