Tall men's clothing shops usually don't have anything super fashionable. Nothing especially youthful. Mainly "dad-type" work pants. Baggy suit coats. Tee shirts that were long enough to fit your frame, but floated around your torso.
There isn't much helpful information available out there. When skinny and tall guys ask for styling tips, they're usually given practical advice like they should hit the gym or eat more food. Yes, these tips are great but it will be months, if not years, before you start to see some effects.
If you've been struggling with how to style yourself, here are 5 tips for you.
1. Avoid oversized clothes
Most tall people think wearing oversized clothes will make them look buffed but the opposite is rather true. You look like a skeleton. The oversized clothes just emphasize how skinny you are. Opt for clothes that fit you nicely and appropriately, with not too much excess fabric hanging around. That means no oversized jackets and tees.
2. Avoid excessively tight jeans
I know we said wear clothes that fit but don't go wearing excessively tight ones because they make you look skinnier. They bring emphasis to your slim build, making you look skinnier than you really are. Instead, aim to wear slim or fitted jeans that leave a little bit of wiggle room for your legs to breathe while making your legs look bigger as well.
3. Wear bulkier fabric
Fabrics like flannel, denim and corduroy help to give you the appearance of having more body mass than you actually have, which helps to make you look broader and more muscularly built.
4. Layer up
Layer your clothing from thin to thick as well as from light to rigid. Basically, this means that you would put on your lightest and thinnest fabric first (such as a basic white tee-shirt or a plain white shirt), and end with a sturdier outer layer, such as a denim jacket.
5. Work your colours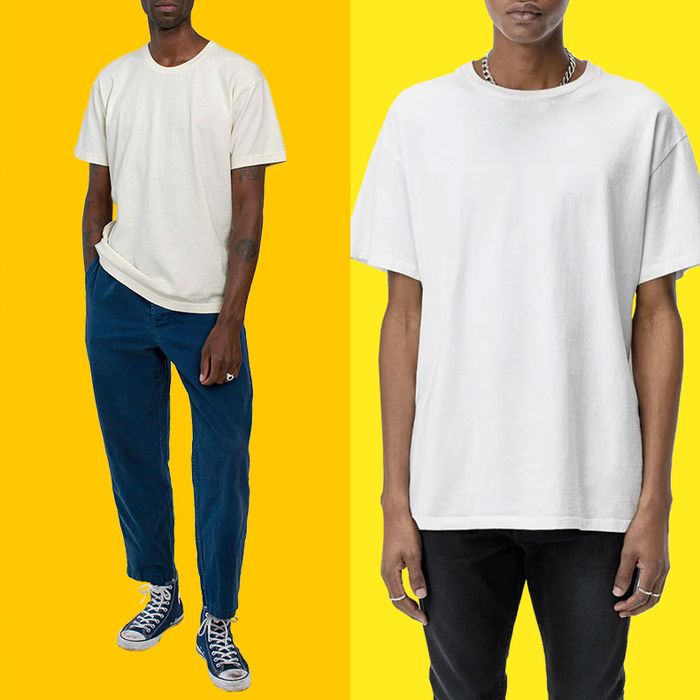 For instance, you might wear lighter colors like white, beige, or pastels. Many people know that darker colors slim you down, but few know that lighter colors have the opposite effect.
Source: urbanmenoutfits.com
Click on the comment box below and leave us your thoughts. Thank you