Drake turned 34 over the weekend and if you're a huge Drake fan, you know that the man looooves to namedrop his age.
These are all the times (or at least the ones we could find) where he rapped about his age and what he had achieved, what he was feeling or what he was doing at the time
Age 6
"I touched down in '86, knew I was the man by the age of 6"
Song: All Me ft 2Chainz and Big Sean
Age 17
"I was paying momma's rent when I was I turning seventeen"
Song: 10 Bandz
Age 18
(He dropped his first mixtape when he was around 18/19)
"I ain't went this hard since I was 18"
Song: DJ Khaled's I'm On One
Age 19
"Wide-eyed and uneducated at nineteen. I can't rap like that, all young and naïve"
PS: He dropped out of school at 18
Song: 30 for 30 freestyle
Age 21
"21 years and I ain't ever met a good cop"
Song: I'm Going In ft Lil Wayne, Young Jeezy
Age 17 and 23
"At seventeen, I wanted everything that was in store. At twenty-three, I bought it all just to make sure"
Song: Offset ft Drake – No Complaints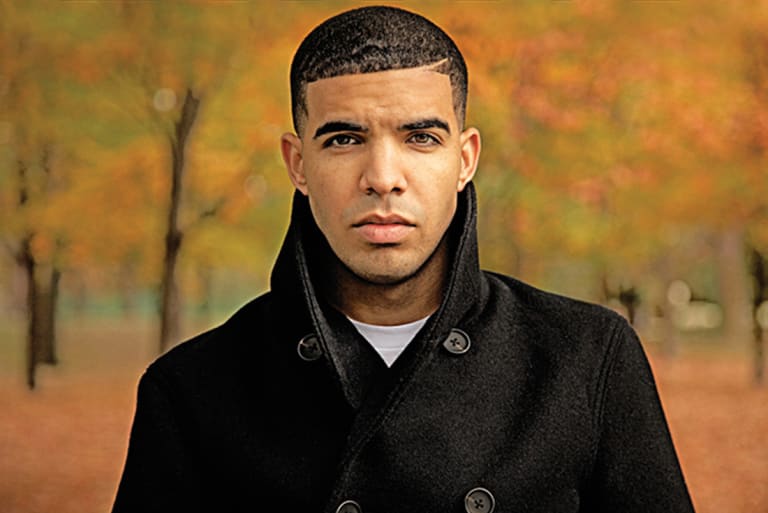 Age 22
"22, had the Bentley 4 door already"
Song: Days In The East
Age 23
"I'm 23 with a money tree. Growing more too, I just planted a hundred seeds"
Song: The Resistance
"23 and going through a midlife crisis"
Song: Paris Morton Music
Age 25
"How you feel, how you feel, how you feel? 25, sitting on 25 mill"
Song: The Motto ft Tyga, Lil Wayne
Age 26
"26 on my third GQ cover"
Song: Jodeci Freestyle ft JCole
Age 27
"Ask yourself, how do we match up now? Cause I'm only 27 and I'm only gettin' better"
Song: 0 to 100/The Catch Up
"Who are we kidding? You're 27, you're just being you."
Song: You and The 6
Age 28
"28 at midnight, wonder what's next for me. Longevity, wonder how long they'll check for me"
Song: 6pm in New York
Age 29
"Man I'm only twenty-nine have some patience with us"
Song: Sneakin' ft 21 Savage
Age 30
"Dirty 30, workin' on me. Tired of women that may tag me in pictures airin' my dirty laundry"
Song: Diplomatic Immunity
Age 33
"Ayy, thirty-three years, I gave that to the game. Thirty-three mil, I save that for the ring"
Song: When To Say When
Retirement plans…
At the moment he's 34 but it looks like he's waiting till 35 to finally lay down his rap career….
"The most successful rapper thirty-five and under. I'm assumin' everybody's thirty-five and under
That's when I plan to retire, man it's already funded"
Song: Weston Road Flows
He's announced his new album, Certified Lover Album will be out in January 2021. We'd probably find out what he's been up to aged 34 and his plans for 35 and above!
Source: kuulpeeps.com
Click on the comment box below and leave us your thoughts. Thank you