I haven't been an ardent fan of Kuami Eugene but I have my personal faves from him. It's been a few weeks since he dropped his Son Of Africa album and I've had enough time to listen to it thoroughly.
My take? I enjoyed this album much more than his debut album. I loved how his versatility jumped out but the one thing I wasn't impressed with was his features. I remember seeing the tracklist being announced and everyone was going on about how impressive they were. He got Shatta and Samini on one track, got Sarkodie, Nigeria's Falz and Zlatan and even Ugandan artiste, Eddy Kenzo but some of the features just didn't do justice to the songs like I expected.
On the bright side, Kuami Eugene outshone all of them on each track. If a feature slacked, he made up for it with his verse and the most exciting thing for me about this album is that I got to finally appreciate Kuami Eugene's vocals.
The young artiste's hard work is evident on this album and for those of you yet to listen, these are my Top 4 on Son Of Africa that I think everyone needs to listen to.
Beyifuor
Not necessarily because I like "kasa ntwi" songs lol but, I really liked Kuami Eugene's vocals on this song.
Son of Africa
I really liked the intro of the song. He started with Nkrumah's Independence speech and the song has that special African sound to it. Sounds like something Sauti Sol would kill. I liked the message in the song and it was right on theme with his album title "Son of Africa"
Give It To Me
One of the few songs on the album where Kuami Eugene and his feature were in sync. Give It To Me featured Ugandan artiste Eddy Kenzo. Ps: that guy has a really calming voice even on this energetic tune. On Give It To Me, I think the production is what drew me in the most. It's legwork szn anyways so you dance freaks can have a field day with this song.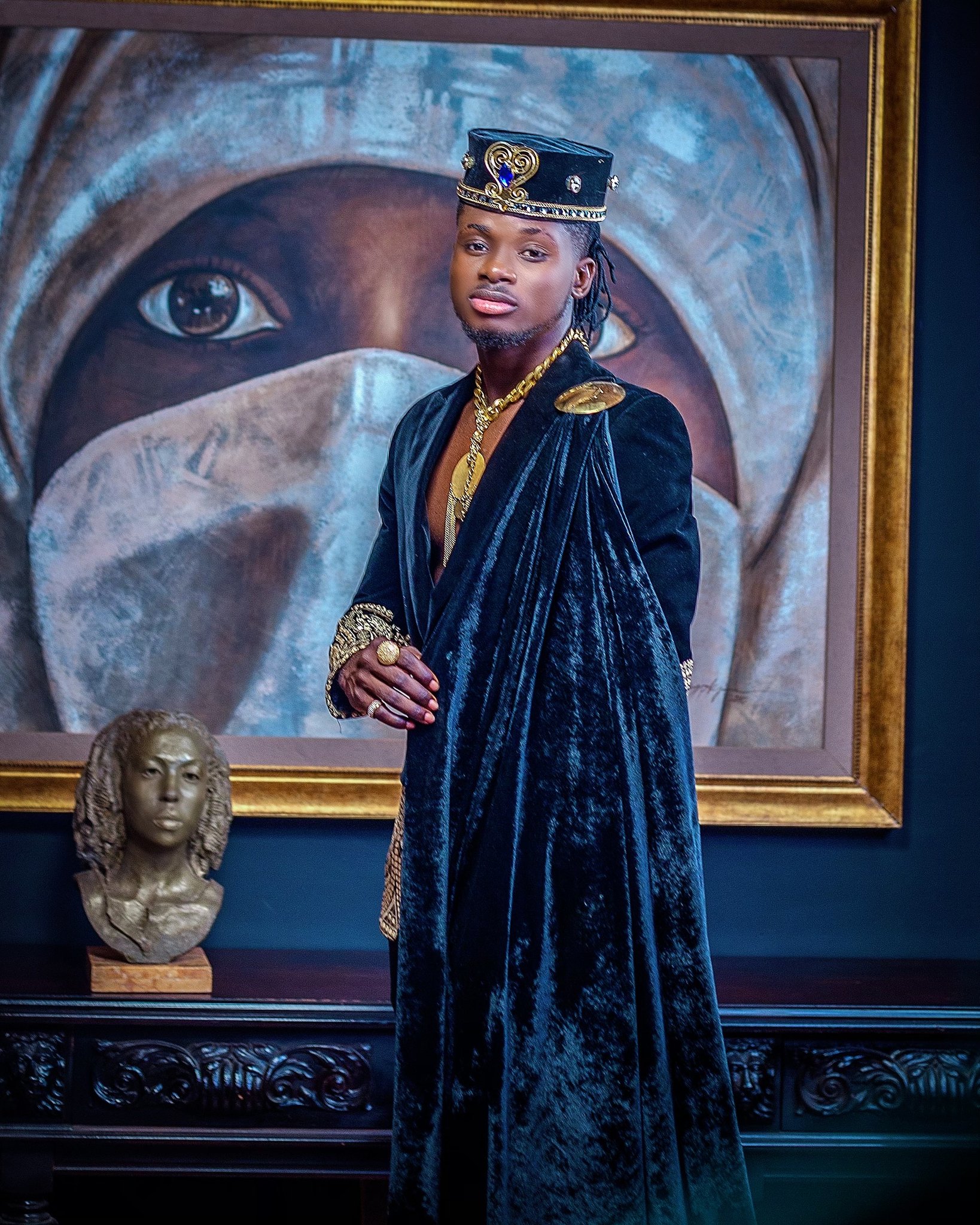 Amen
This was definitely my first favourite after my first listen. I really love the vibe on this song. It's a jam and a prayer and that Ofori Amponsah sample is what had me sold. When he pulled off the Ofori Amponsah pitch, I just knew that this guy is more than we really think he is. Who else can make a gospel song and slap a line from one of Ofori Amponsah's love songs and still make it work?
Special shout out to Scolom with Prince Bright because that song is a jam.
Get the album on Boomplay and all major streaming platforms.
Source: kuulpeeps.com
Click on the comment box below and leave us your thoughts. Thank you