The NBA championship trophy is one of the most prestigious trophies in world sports, but it has an interesting twist to it because it's named after a person.
If you follow the history of this trophy, you will actually realise Larry O'Brien is the second time the trophy has been named after a person.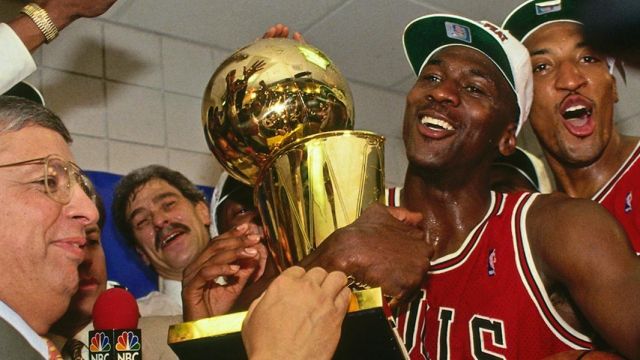 The trophy was initially called the NBA finals trophy, but it was renamed as the Walter A. Brown Trophy in honour to the Boston Celtics founder, who played a key role in the league's growth.
The 24-inch tall trophy was then renamed in 1984 as the Larry O'Brien trophy.
Larry O'Brien was the NBA commissioner from 1975 to 84, and he made some very big steps that improved the game of basketball.
He is directly responsible for the league's expansion from 18 to 23 teams, and he is also credited for making the ABA/NBA merger a reality.