Rose Bowl Stadium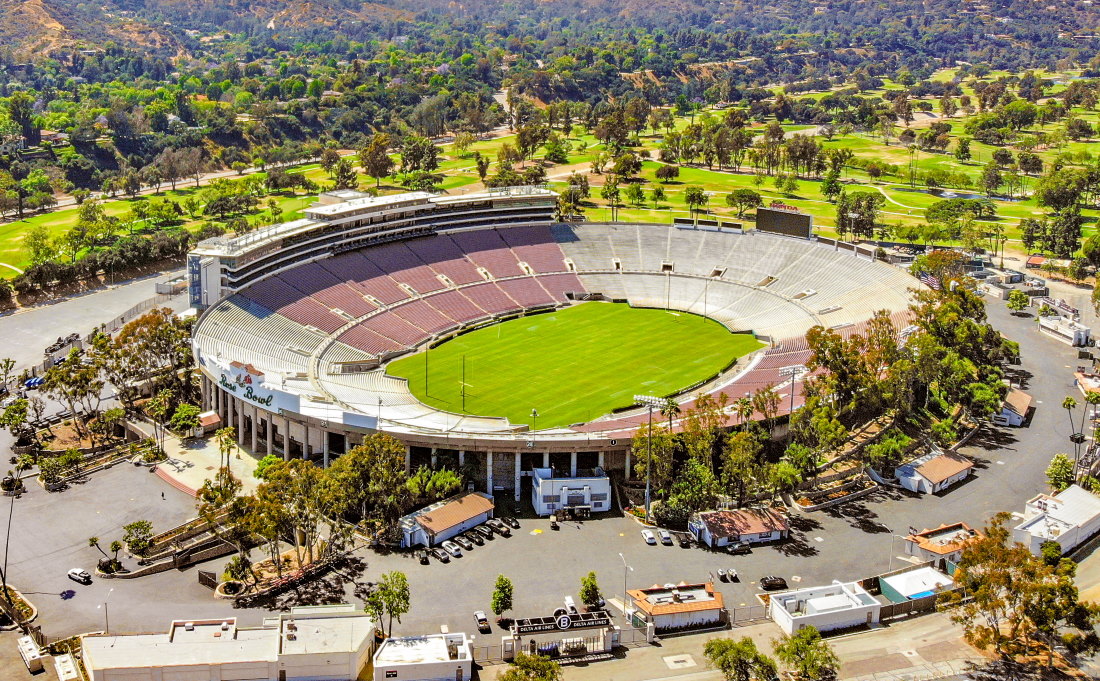 Rose Bowl Stadium is regarded as a National Historic Landmark. It the home grounds of the UCLA Bruins. Located in California, USA, the 4th largest stadium on earth was opened in 1922, with a seating capacity of 92,542.
First National Bank Stadium (FNB Soccer City)
FNB Soccer City is the 3rd largest football stadium in the world. Located in Johannesburg, South Africa, the stadium is home to the Kaiser Chiefs FC. It was opened In 1989 and with a seating capacity of 94,736 the stadium cost 440 Million South African Rand.