Bukit Jalil National Stadium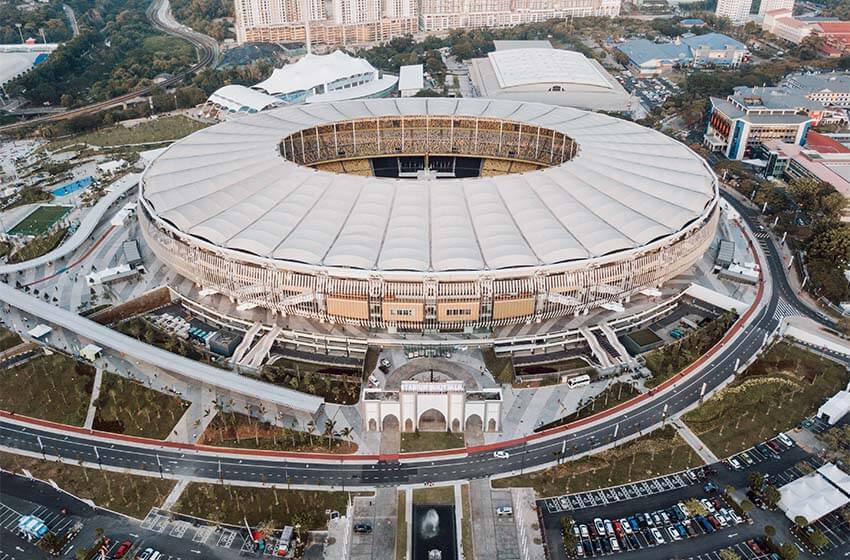 Bukit Jalil National Stadium is the home ground of the Malaysian national football team. Located in Kuala Lumpur, Malaysia the national team stadium was Opened in 1998. It has a seating capacity of 87.411 making it the 8th largest in the world.
The Estadio Azteca Stadium
This is the first stadium hosted 2 FIFA World Cup Finals. Yes that's a hard core fact. The 7th largest stadium in the world is located in Mexico City, Mexico. Opened in1966 the stadium has a seating capacity of 87,523 and it cost 260 Million Mexican dollars to build it.