Since everything changed due to the coronavirus in Ghana and everybody took a really bad turn, a lot of us have wanted to explore other parts of Ghana and to see the sights.
Now, since everything is slowly but surely easing up, is a pretty good time to explore our country even more, but what do you do when the drives to these places are extremely long and extremely boring?
These are 4 ways that can all change, so you can sure of having a great time on the way, no matter how long it takes.
Go with friends and catch up with them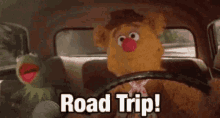 The more fun you have with your squad on the ride to your location, the more the mood becomes changes. Catching up with the boys or gossiping with the girls makes even the longest car rides enjoyable.
Click on the numbers below for more…………….