One sentiment that just so happens to be common in human beings is the sentiment of empathy, and that blossoms into other aspects like kindness, compassion, and most importantly, giving back.
So far as Ghanaians are empathetic to others, there will always be hope for us as a country. The Naa Ayeley Ankrah Foundation has successfully tapped into the empathetic side of Ghanaians, and amazing feats are being achieved in the process.
An example of one of the many exploits of the Naa Ayeley Ankrah Foundation was actually very recent. The life of 12-year-old Rafael Kwadade, a young boy diagnosed with high grade osteosarcoma, also known as bone cancer, has been changed for the better, as he and his family were in need of a total of GHc40,000. In less than a week, thanks to the power of social media and the aforementioned sentiment of empathy on the part of Ghanaians, a whopping Ghc87,701 was raised.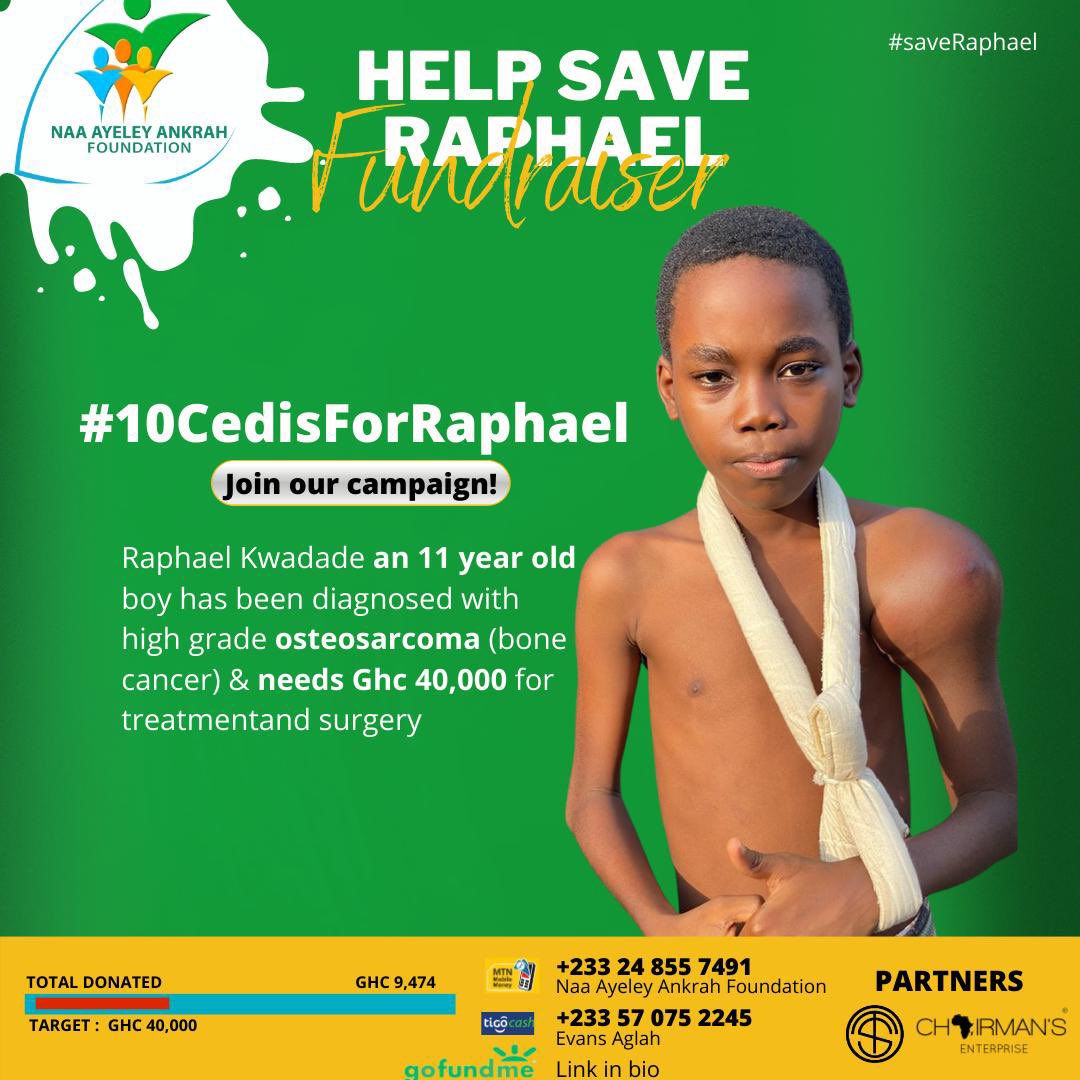 With the help of a foundation as hands-on and devoted as the Naa Ayeley Ankrah Foundation, a young man's life was saved and changed.
This is one of the many things this foundation has done and continues to do, because one of their core values is peace and love for all and sundry, and they shall not stop until our country, and eventually, our world opens itself up to the thought of being empathetic and showing nothing but kindness to everyone and everything.
Please do well to follow the Naa Ayeley Ankrah Foundation on Instagram @naafoundation_ and best believe that lives all over will be impacted positively.
Source: Kuulpeeps.com
Click on the comment box below and leave us your thoughts. Thank you