So, producers are doing a thing now where they make their own music and so far, I'm yet to see one miss terribly! (Thank God). This week, we are listening to a producer's project: Moor Sound's Summertime Sound.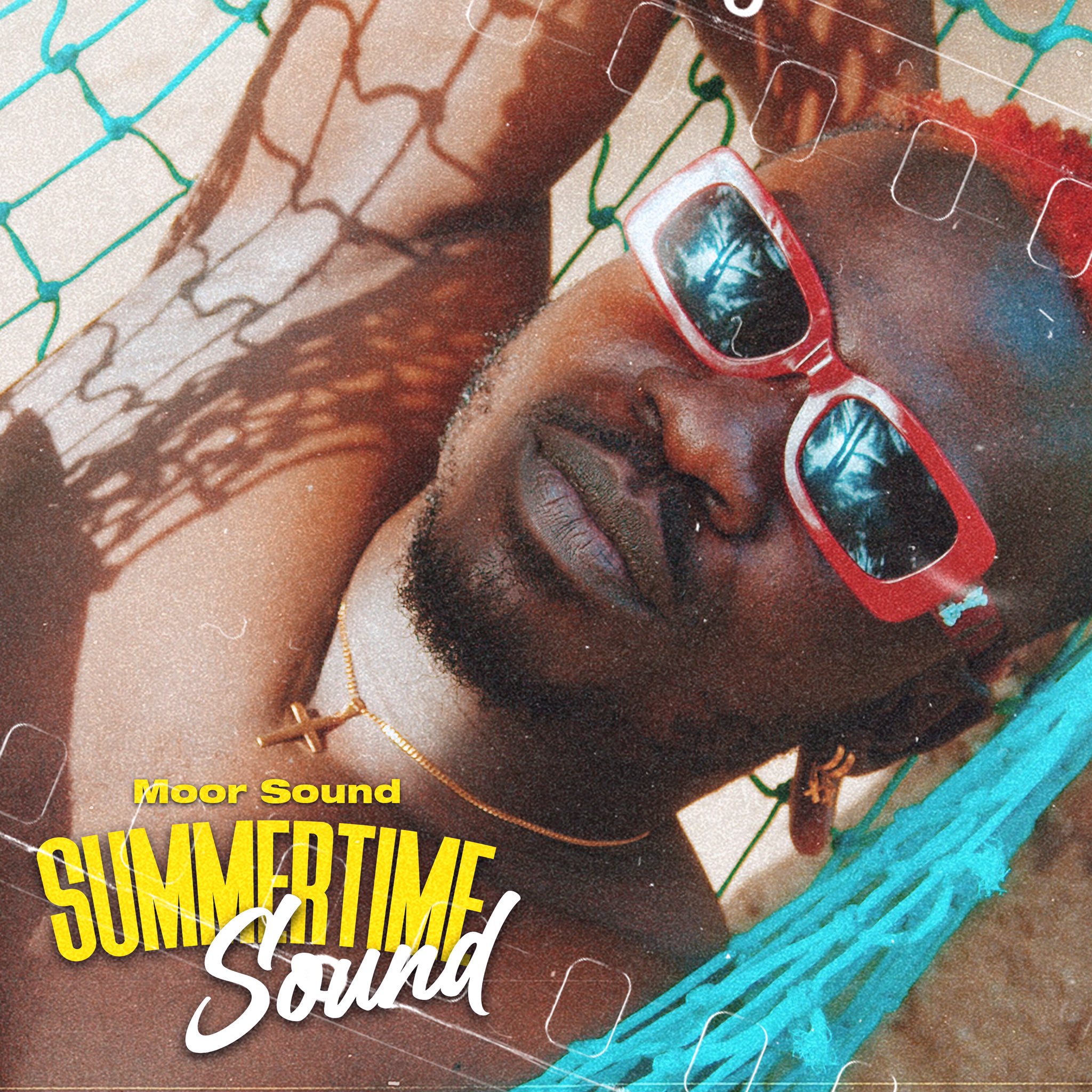 If you are familiar with this young producer's work (He made it on Kuulpeeps' Emergers 2020 shortlist), let me just tell you you are in for a pleasant surprise!
Moor Sound is known for making hip hop productions. If you are a trap artiste looking for a badass beat, he's your best bet but, after surprising us with his smooth melodic single, Obaasima earlier this year, he's gone on to finally give us us a 7 track project of pure afrobeats/highlife and more genres.
The project starts with a Part 2 version of his earlier single Obaasima but this time, he had Yaa Pono on board.
On Mood, Nana Benyin delivered smooth vocals over what sounds like a highlife production from Moor Sound.
The production on Oyibo which features Questo and TFK was everything for me and Kiddblack, Yaa Pono and Tulenkey were the perfect "detty yourself" squad on Ku Se.
The only song without any feature at all is Machine and surprisingly has Moor Sound's vocals.
The producer cemented his versatility by doing all of the production and singing on the song. Call it his debut "artiste" appearance… he didn't do bad at all.
Summertime Sound is a vibe and every song just gives off good energy. It's the kind of project you can jam to and is also the perfect background music to get through your day.
Get it on all streaming platforms here: Summertime Sound
Source: kuulpeeps.com
Click on the comment box below and leave us your thoughts. Thank you