I wasn't sure what to write about as our 'song to listen to this week' because of the number of fire songs I've been itching to put everyone on but… I had to go with the project that made me the most excited.
Niniola's Colours and Sounds.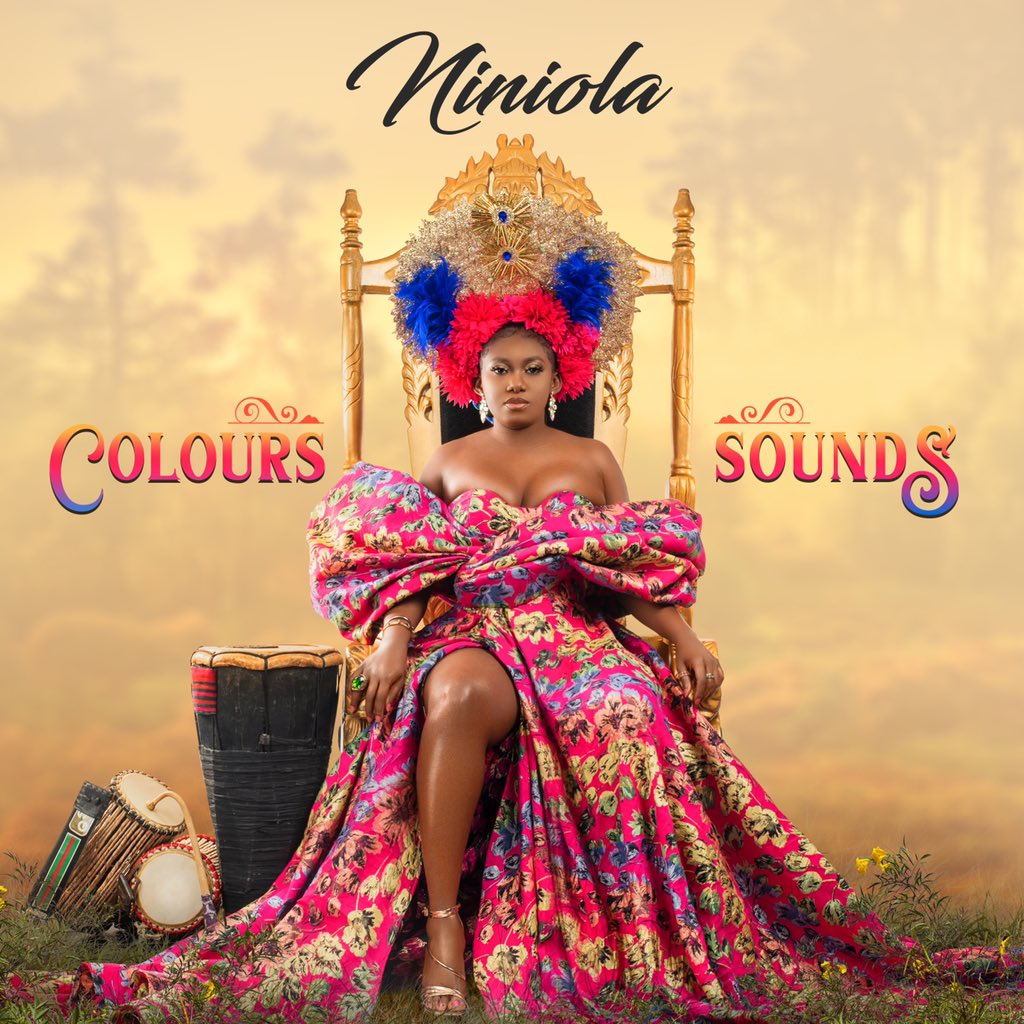 Yes guys, we are heading to Naija this week!
Now Niniola doesn't need any introduction. She's Queen of Afro-house in Nigeria. Nobody does it better than her and on Colours and Sounds which happens to be her second album, she stepped all over our necks!
This songstress didn't have to go all out like that but she did! I usually don't like projects with more than 8 to 10 songs but I barely noticed Niniola's album had 15 tracks.
In line with the album title, Colours and Sounds, each song has a flamboyant production with a myriad of different sounds; the diversity is crazy.
From Sauti Sol on the Afro dancehall track, So Serious to my favourite song on the album, Oh Sharp ft Busiswa, Niniola's collaborations were exceptional! Nonso Amadi's smooth vocals on Night and Day with Niniola's voice almost brought me to tears because the synergy was just beautiful.
If there's one thing that was just absolutely flawless, it's the production on the album. Femi Kuti did a madness with the Sax on Fantasy and with the diverse African sound, you'd think Timbaland would have been lost on the album but… there's a reason he's one of the top producers in the world.
The diverse sound of Niniola's album starts to make sense when you look 'behind the scenes'. The album was co-produced by American producer, Timbaland and Naija's genius, Sarz.
She had Nigerian beatmakers Kel-P and Nonso Amadi, Jamaica's Teflon Zincfence and South Africa's Shuffle Muzik, all on the project.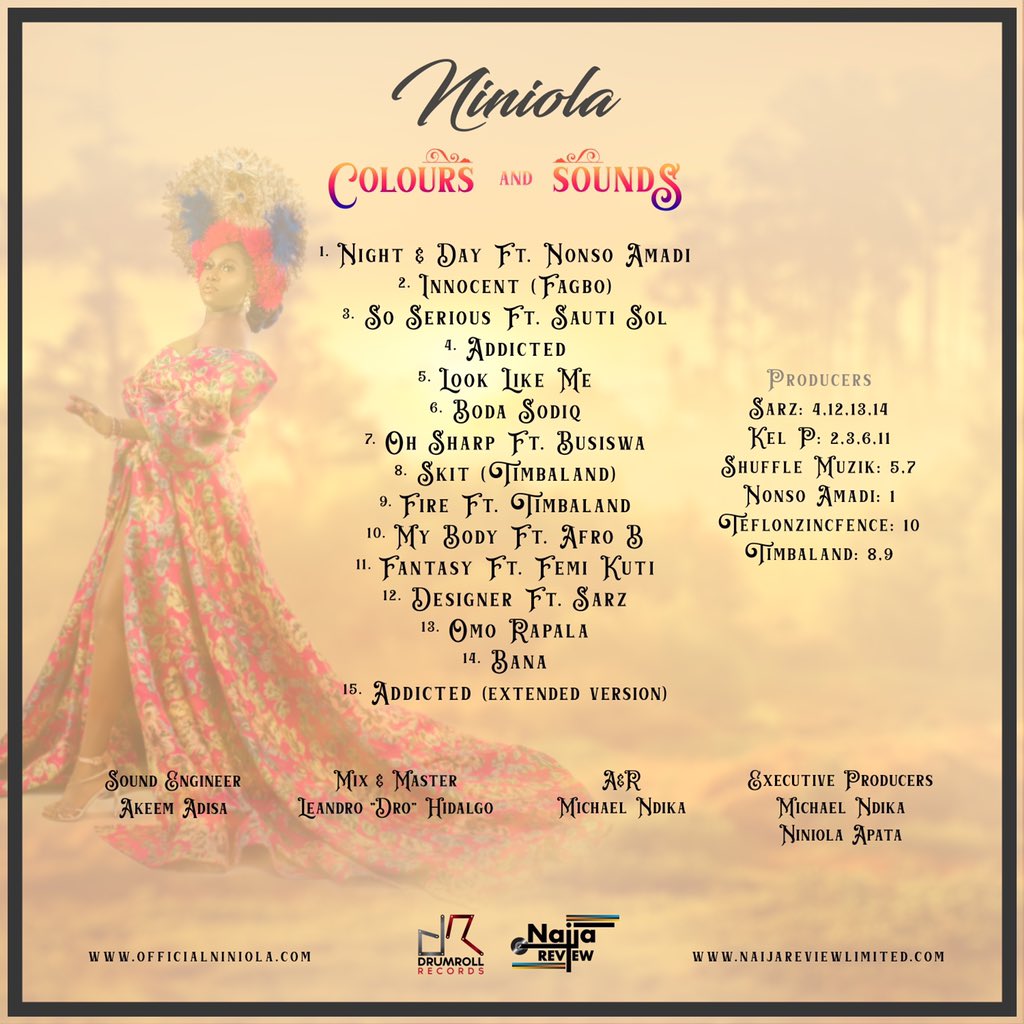 That's why her amapiano sounds, afro dancehall and afrobeats were all near perfection…she had only the very best on the project. My top songs after my first listen will be Oh Sharp, Fantasy, So Serious, Innocent and the extended version of Addicted.
Get the album on all streaming platforms here: Colours and Sounds and watch the video for Look Like Me off the album here:
Source: kuulpeeps.com
Click on the comment box below and leave us your thoughts. Thank you