The Game of Thrones show had the whole world heavily invested in the show. You were weird if you weren't watching it, from the moment the Season One started airing in 2011. In 2019, the show officially came to an end. Just like every great show that has millions of viewership, fans got attached to characters in the show even though one major rule about watching Game of Thrones was "Do not get attached to any character".
Even though we tried, several character deaths in the movie still hurt so you can imagine the pain when these characters died, in real life. Some after the finale the show, others, while the show was still airing and for one, even before production.
Take a look:
Diana Rigg
She played the fiesty Olenna Tyrell, matriarch of House Tyrell. She passed away yesterday,September 10th after being diagnosed with Cancer in March this year.
Andrew Dunbar
He was the body double for Theon Greyjoy and died suddenly on Christmas eve last year, in his home. His cause of death was not given.
Neil Fingleton
He played the giant wildling, Mag the Mighty in Game Of Thrones and died from a heart attack in 2017. He was over 7 feet tall.
Peter Vaughan
He was the actor behind Maester Aemon. He died aged 93 of natural causes in 2016.
Max von Sydow
He was the Three-Eyed Raven in the GoT series. He passed away in March 2020 in his home, aged 90.
Martin Henderson
Technically, he wasn't a Game Of Thrones actor but, he was supposed to have played the role of Tyrion. Unfortunately, he suffered some injuries after he was attacked outside a bar and died before production. His death was only recognized when Peter Dinklage who played Tyrion mentioned him in his acceptance speech at the Golden Globes in 2012.
Roy Dotrice
The actor who died at the age of 94 in 2017 was known for his brief role as Hallyne the Pyromancer, head of the Alchemists' Guild in season 2 of Game of Thrones.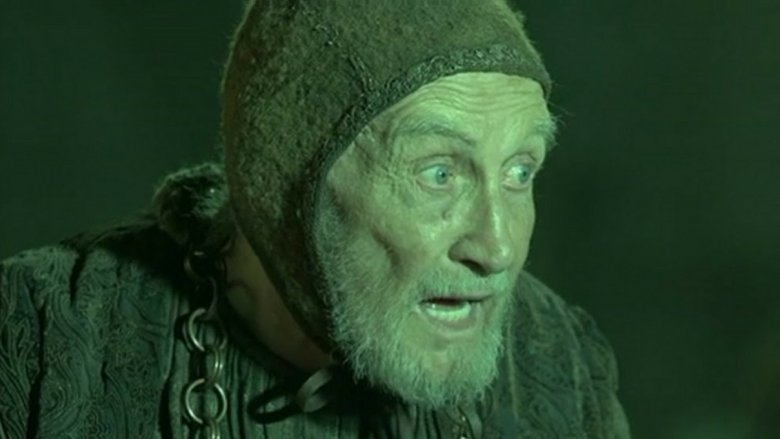 B.J. Hogg
The actor played the role of Ser Addam Marbrand, a bannerman for the Lannisters in Game of Thrones. He died aged 65 after an illness, on his birthday, 30th April 2020.
And now…their watch has ended.
Source: kuulpeeps.com
Click on the comment box below and leave us your thoughts. Thank you