Because today is Monday and we all hate Mondays because it's one of the most dreary days of the week, the song I chose for September's first music suggestion fo my "What We Are Listening To This Week" series is…a happy song.
Kwame Yesu's BAM ft Copta.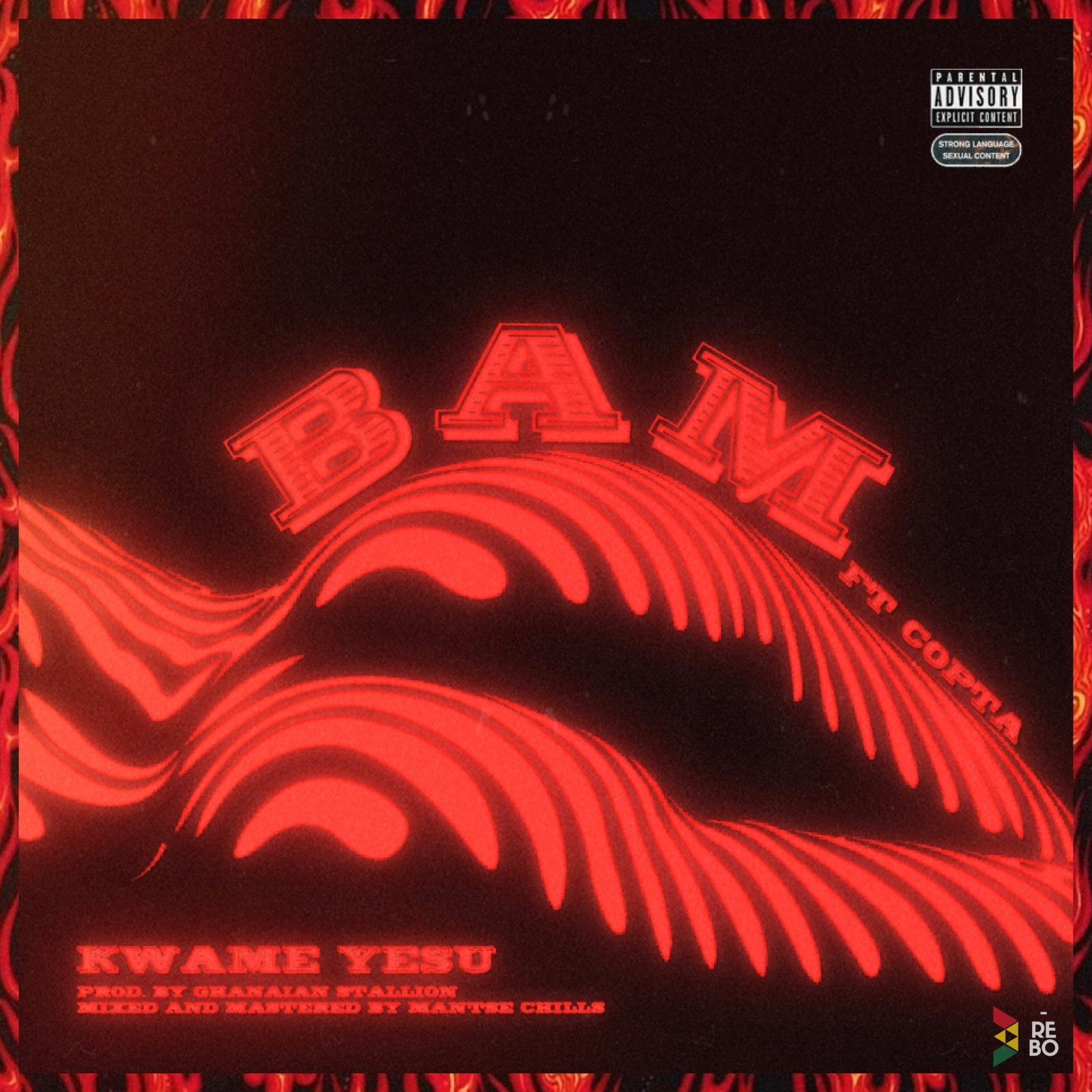 Maybe I have become a new convert for trap music but I really enjoyed this song. I went crazy over the intro and totally liked the fact that there will be several others like me who will get stuck on the song just because of that intro. It's the way everything happens before the beat drops for me. I won't lie, I have gone back to listen to the song several times just for that intro experience.
One other thing that got me was the hook/chorus. Sometimes, there's something about the voice that delivers the chorus that makes the whole song get that extra special spark and on this song…that's exactly what it is. On the production from Ghanaian Stallion, it was the violin sounds interspersed in the production that is the real winner here. ( I hope I'm not wrong about that being a Violin).
When it comes to the verses, at first, I really thought I wasn't feeling the rap once the first verse started but as I listened, I realized that… that was some brilliant verse. Punchlines delivered in a smooth relaxed way that it almost goes over your head.
BAM is a jam. It's the kind of song that will make a crowd go crazy in a performance. I know remixes aren't always neccessary but…I can see a Joey B, Kofi Mole and RJZ joining Kwame Yesu and Copta to give us a BAM 2.0.
If you are looking for that song to amp your energy, get BAM on all streaming platforms, here.
Listen to the song here:
Source: kuulpeeps.com
Click on the comment box below and leave us your thoughts. Thank you