If there's something we all hate as Ghanaians, it's dumsor.
You get so annoyed the minute the lights go off even if you were just sleeping. It's irritating but, I'm here to tell you that it's not so bad. These are the benefits of 'light off' and no, unfortunately, ECG isn't paying me to do this.
Fresh Air = Healthy Life
Some of you are always indoors. You never step out of your room for anything but thank God for the occassional light off because when ECG takes their power, the heat becomes unbearable and you have to go outside to get some fresh air. It's healthy!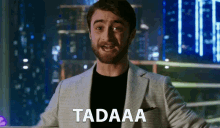 Family Bonding Time!
What happens when there's no TV to distract you or phones to waste time on because you forgot to charge anything? You start to talk to your family. I'm sure mothers love this because now, you can all sit outside, breathe in fresh air and just talk like a normal family till the lights come back on.
New friends… or is it love?
This is for those who are in hostels in school. Any time the lights go off, everyone immediately goes outside and sometimes, you end up striking up a conversation with someone or smiling at someone. In fact, the "ECG be forken roff" phrase can open up a whole conversation and yes, this applies to single people looking for love!
Breathe time for your phone
When you think about it carefully, the only time your phone gets to cool down is when you fall asleep. When you are awake, you are constantly on it, tapping away on the phone, scrolling through social media and sometimes just scrolling through your settings when you are bored. (I promise your mother didn't pay me to say this too). When the lights go off, you reduce your screentime because it usually happens when your phone isn't charged at all and your phone…if it could speak, would say "Thank you! Now let me cool down and relax too!"
You probably don't want to agree with me but sit down, think carefully and face the facts that there are some benefits to the lights going off.
Ps: I beg, don't show this to anyone at ECG because I like to have a constant flow of electricity despite everything I've said.
Source: kuulpeeps.com
Click on the comment box below and leave us your thoughts. Thank you