Waakye is a special Ghanaian meal and if you didn't know this, i'm here to tell you that to enjoy it…
You need to follow these rules!
Rule #1: It's only Waakye if it's sold by the streets.
If you are buying from a restaurant or cooking at home, then what you are eating is just coloured rice and beans, not waakye.
Rule #2: The closer the vendor is to a gutter, the sweeter the waakye
It's almost like the fear of cholera makes the food taste better.
Rule #3: Hajia or no one else
If the person selling isn't a Northerner or muslim, don't go near the waakye. It won't be nice.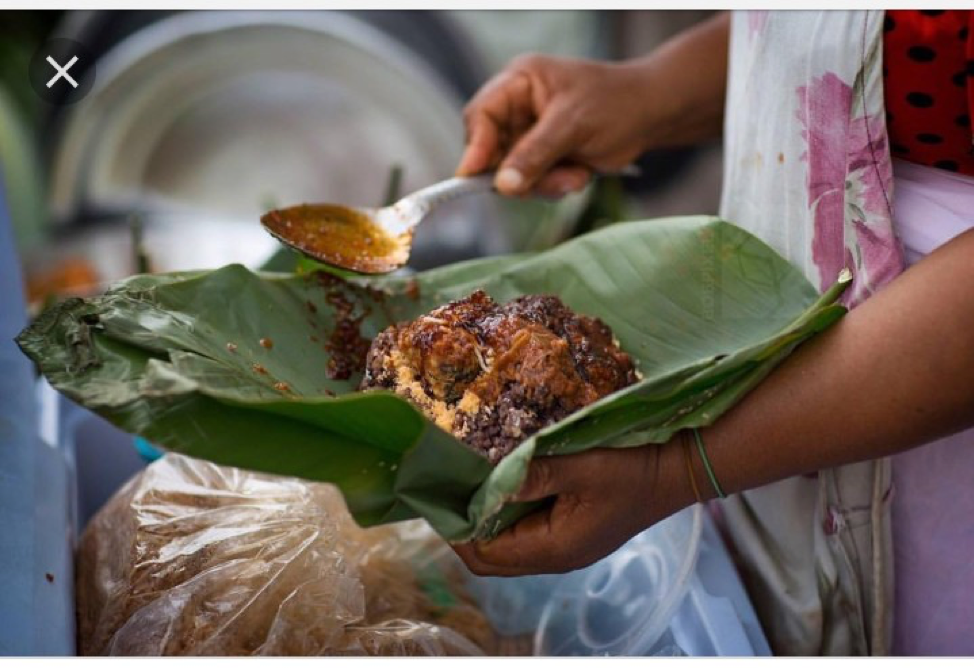 Rule #4: Waakye is for breakfast
People eat bread, eggs and tea but Ghanaians, we eat waakye. Imagine eating it as lunch or supper. It just doesn't feel right!
Rule #5: If there's still waakye after 11am, it's not good waakye
If your waakye seller still has waakye after 11am, it means it isn't nice and people aren't buying. Wake up early just to queue at the hottest joint like every normal Ghanaian.
Rule #6: Waakye is eaten with the hands
It's blasphemy to eat waakye with a fork or spoon. Be warned.
Rule #7: Waakye in leaves is better than anything else
If you have the option to choose, eat your waakye in leaves. If you are offered a paper pack, please…flee!!
Rule #8: It's not waakye without wele
You cannot be eating waakye without wele. No matter what you buy, wele must be a constant.
Rule #9: The messier the better
Do you want salad? gari? spaghetti? Shito and stew? eggs? chicken? fish? wele? plantain? avocados? Just get all of them at once!
Rule #10: P3ky33 or nothing else
No one wants waakye that 'removes one one'. We don't want to be able to count the grains and we don't want it to be too soft it's nasty. It has to be just soft enough to make your fingers happy when eating.
The waakye gods have spoken.
See Also: 5 Lit Things You Need To Have On Your Waakye No Matter What
Source: kuulpeeps.com
Click on the comment box below and leave us your thoughts. Thank you