Tiktok has become one of the most popular social media platforms that people show how creative they are through singing, dancing, comedy, and lip-syncing. Besides these features that are hard to resist, it encourages users to share their passion and creative expression through their videos which in turn can be discovered by people of different age groups and countries.
It is through this discovery that we noticed how Nigerian girls react when they dance or lip-sync popular songs on TikTok. Check the list below
1. The one that pouts
Always showing off their pink lips and the truth is that many use filter to get the pink lips. Lol
2. Angle finders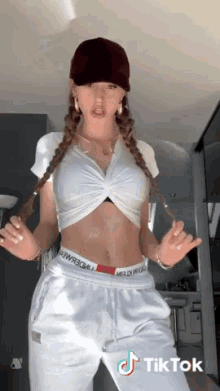 This girl keeps turning her head from left to right looking for the perfect angle to bring out her beauty.
Click on the numbers below for more…………………..