Nothing is more exciting than hearing a new sound emerge and right now, the hottest new genre is the Amapiano sound.
Amapiano is a genre of music that emanated from South Africa's house music and it's interesting how it's spread to Nigeria and now..Ghana.
The young Ghanaian producer and DJ, DJ Kwamzy just dropped an EP titled Amapiano. A 5 track project of pure goodness. The producer told Kuulpeeps.com that he heard about the genre from the UK based Ghanaian producer, Juls and because he already had an interest in SA House music, he decided to work on this project, exploring the Amapiano genre.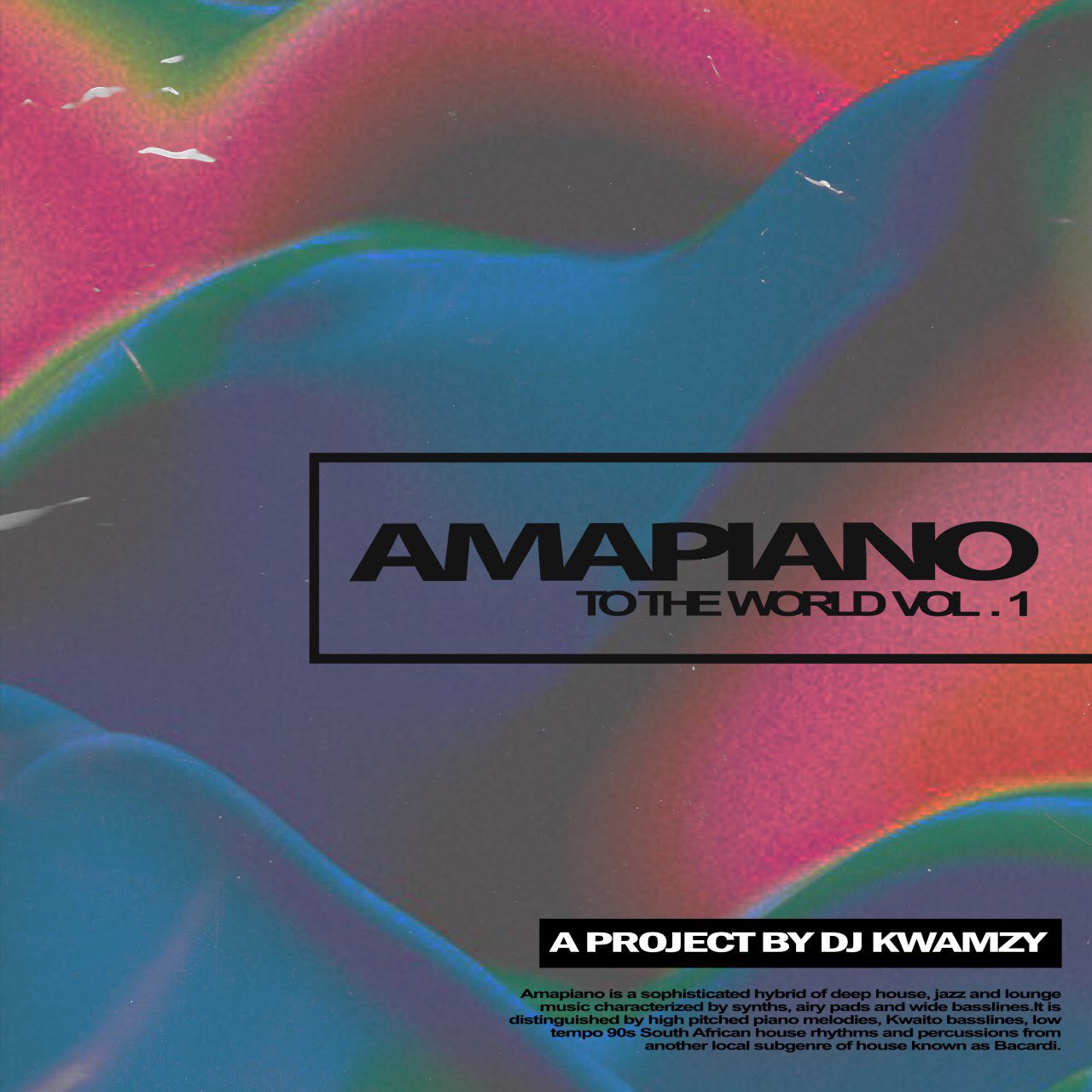 I am partial to producers dropping music that doesn't have the artistes overshadowing their work and DJ Kwamzy did a great job at that on this EP.
His choice of features was an interesting bunch who definitely met the challenge he offered them. He featured Yung D3mz on the very first track, Pamoja which is a feel-good song about having fun and enjoying time spent with someone. The trap Lord, Kirani Ayat and Blaq Pages were featured on the third track, Something while BuMan was on the very complex Good Morning with Ginius on Get on Up.
In as much as the artistes featured did an incredible job, the real joy is in the production. For a sound he just decided to try, he did an excellent job putting it all together. The World had an 80s music vibe to it that makes you think of the disco era with afros and wide-leg pants. Good Morning brought out all that SA goodness fused with a short interlude that sounds like something you'd hear from a highlife track.
A lot happens on the production on each track that kind of makes it intriguing. There's more to come and he's hinted at dropping a Volume 2 which will fuse more of the Ghanaian sound with Amapiano to make it something more Ghanaians can relate to.
Get the EP on all platforms here: Amapiano To The World Vol.1 and listen to my current favourite, Get On Up here:
Source: Kuulpeeps.com
Click on the comment box below and leave us your thoughts. Thank you