Is this the result of the worldwide lockdown?
It looks like everyone is currently pregnant and we are excited because what's better than expecting to bring a new life into this world?!
These are the most popular celebrities who have announced they are expecting a baby soon!
Nicki Minaj and Kenneth Petty
Nicki Minaj broke the internet with her announcement. The rapper announced in July 2020 that she's expecting her first child with Kenneth Petty. She made the announcement on Instagram with some stunning baby bump pics.
Remy Ma and Papoose
Rappers Remy Ma and Papoose are expecting their second child together. Papoose announced the news during a July 6 interview on Fox Soul. "I love being with my family," Papoose said, per Essence. "I get to spend so much time with my amazing wife and my amazing daughter. I'm just making the best out of it, and we're moving forward. Some good things are coming out of this. We're going to have a new child real soon."
Kevin Hart's Wife, Eniko Parrish
Baby number two for the couple is on the way, Parrish confirmed on Instagram in March 2020. "In the midst of all of this we're counting our blessings and couldn't be more grateful!" she posted. (They already share one child together, and Hart has two children from his previous marriage.)
Katy Perry and Orlando Bloom
The couple confirmed via Perry's new music video for the song "Never Worn White" that they're expecting their first child together…a baby girl.
Sophie Turner and Joe Jonas
The Game of Thrones actress behind the role of Sansa Stark and her husband Joe Jonas, got married in Vegas in May 2019 and hosted a second ceremony in France a month later. The pregnancy started as just rumours until she confirmed the rumours by stepping out for a walk with her husband while showing off her baby bump.
Ciara and Russel Wilson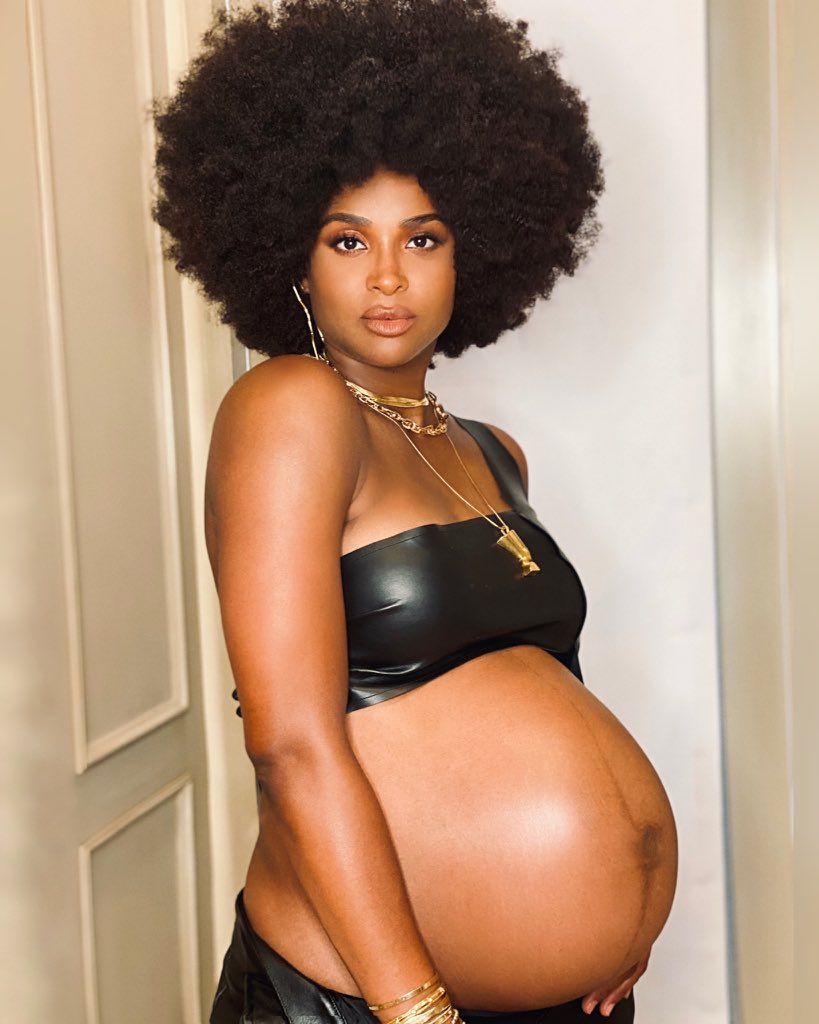 Congratulations are in order for Ciara and her NFL quarterback husband, Russell Wilson. The couple is expecting their second child together. (Ciara also has a son, Future, with her ex.) The singer announced the big news on Instagram with a photo taken by Wilson and the simple caption "Number 3."
Chris Pratt and Katherine Schwarzenegger
Chris Pratt and Katherine Schwarzenegger—who got married back in June 2019—are reportedly expecting their first child together, according to People magazine. Katherine recently shared her experience with being pregnant calling it an interesting experience and adding that she hasn't really had any cravings besides fruit.
Rupert Grint and Georgia Groome
Rupert Grint (you know, the Ron Weasley from Harry Potter) and his girlfriend, Georgia Groome, are going to be first-time parents, according to a statement from his rep to E! News. "Rupert Grint and Georgia Groome are excited to announce they are expecting a baby and would please ask for privacy at this time."
Gigi Hadid and Zayn Malik
The supermodel Gigi Hadid is due in September with her and Zayn Malik's first baby. She's been keeping her pregnancy private and only showed her baby bump once on IG live where she explained that the reason she's not been sharing so much about her pregnancy was that she didn't think it was the most important thing to be using her social media for right now.
"Obviously I think a lot of people are confused why I'm not sharing more but like, I'm pregnant through a pandemic, like obviously my pregnancy is not the most important thing going on in the world," she said.
Camilla Luddington
The Grey's Anatomy actor announced on Monday, March 9, that she and husband Matthew Alan are expecting their second child together.
Source: Glamour.com
Click on the comment box below and leave us your thoughts. Thank you