Back when we were on lockdown enjoying the IG live battles between legendary producers, there was a time when GH Twitter spent hours hailing Asem and his work back when he was active in the music scene.
Everyone talked about missing him and then, he appeared!
He became active on Twitter, dropped freestyles that had everyone shouting "this is fire" and he even helped provide entertainment when he dropped a diss track to Sarkodie and had him respond with a reply on "Sub zero".
Fast forward, months later…Asem is still at it and everyone is tired.
These are all the times he's exhausted us with his videos and tweets.
1.The never ending Sarkodie beef
We should have known something was off when he wouldn't let the Sarkodie fight go. We even put together all his diss replies back at Sarkodie even after Sarkodie started ignoring him. (All Of Asem's Sarkodie Freestyle Disses, From Part 1 To Part 6). We ended at Part 6 but trust us, there's been more since then.
Today, a few hours ago, he's already posted a few rants about Sarkodie's #BringBackAzonto agenda.
2. When he basically named himself Akuffo Addo's defender and trashed the cover art for Sarkodie's Brown Paper Bag.
Sarkodie is living rent-free in Asem's head and the rapper has a problem with everything that comes from Sark. The recent Brown Paper Bag track dropped by Sarkodie and Manifest was applauded by everyone and the artwork designed by Bright Ackwerh was impressive but, guess who had something negative to say.
3. When he dedicated about two days to 'dragging' Sammy Forson for saying what is in everyone's head right now.
When the renowned media personality Sammy Forson, offered advice to Asem to stop the constant rants and maybe drop some new music and be, you know, productive…Asem made sure his next tweets were to Sammy Forson. Several tweets. Including videos titled Advice Yourself Part 1 to 3.
4. When he went back to dissing Sarkodie because Sub Zero wasn't a dance tune
It's been months since the beef happened.
5. When he shifted attention to Amerado and accused him of stealing his "intellectual property"
According to him, Amerado is supposed to give him 60% of any money he makes off his weekly news roundup, 'Yeete Nsem' because he claims Amerado stole the idea from his "Filla" series. He says it is his "invention" so Amerado had to come ask for permission from him.
6. When he dropped the most cringe Don't Leave Me Challenge video
And now that he doesn't have anyone to fight, he took part in the Don't Leave Me Challenge but…he had to brag first and well he seemed to be attacking no one?
Everyone on Twitter right now anytime Asem speaks: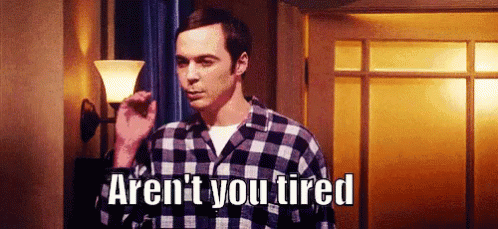 Source: kuulpeeps.com
Click on the comment box below and leave us your thoughts. Thank you.