If you're good with makeup, then you've probably been there. The times where you used to search for "simple makeup tutorials" on YouTube because you didn't want to be left out when your friends had drawn on their brows and are looking all glammed up.
You decided to get all the tools needed and hopped on to the master teacher, YouTube. Let's take you down memory lane and recount all the frustrations the videos took you through. If you're someone who's still searching for simple makeup tutorials, it's better to expect these things so you don't cry out of frustration because Kuulpeeps told you so.
1. Your foundation will not blend easily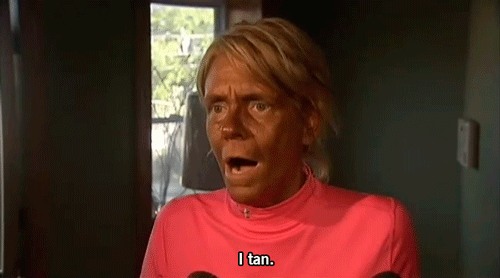 Let me be blunt with you okay. You see how the YouTuber does the blending and the dabbing seamlessly? Yours will not do some. It is expected. Don't freak out. It will take a while before you'll get it figured out but for now, wet your beauty blender well and keep blending because what you're watching on YouTube is the abridged version. The person has sped up the video and cut some parts out so the video doesn't get boring.
Click on the numbers below to see more