A 2018 article in the journal HardwareX details "an open source hardware setup to measure locomotor activity in rodents". It has a simple design. But for developer Victor Kumbol, then a neuroscience master's student at the Kwame Nkrumah University of Science and Technology in Kumasi, Ghana, that device, called Actifield, has had an outsized impact.
Actifield is a device that quantifies animal activity. "I needed the actimeter to test for potential drug compounds that could modify behaviour in mice. But my department had only one actimeter available, and it was outdated," Kumbol says. "So I decided to build one for myself."
With colleagues Elikplim Ampofo and Mary Twumasi, Kumbol traveled to Cape Town, South Africa, to attend a two-week workshop run by the non-profit organization Teaching and Research in Natural Sciences for Development (TReND) in Africa, which promotes research and education on the African continent.
Founded in 2011 by Lucia Prieto-Godino, now at the Francis Crick Institute in London, Sadiq Yusuf at the Uganda Technology and Management University in Kampala and Tom Baden at the University of Sussex in Brighton, UK, TReND in Africa encourages do-it-yourself research with a focus on low-cost, open-source science. Courses cover such topics as fly genetics, neuroscience and hardware development.
In one example, TReND in Africa instructor and University of Sussex bioengineer André Maia Chagas joined a team including Prieto-Godino and Baden in 2017 to design a microscope. It was built using off-the-shelf and 3D-printed components, and dubbed the €100 lab (A. Maia Chagas et al. PLoS Biol. 15, e2002702; 2017).
"Open-science hardware is not only important in Africa but all over the world," Chagas says. "If you have the blueprint for a piece of equipment, you can understand how it works. You can repair your equipment if it breaks down, and, even more importantly, adapt it to your local needs."
Kumbol's Actifield device is an array of infrared light emitters and detectors inside a box, run using a microcontroller made by the open-source developer Arduino. As rodents move around in the box, they disrupt the beams and the actimeter counts those events.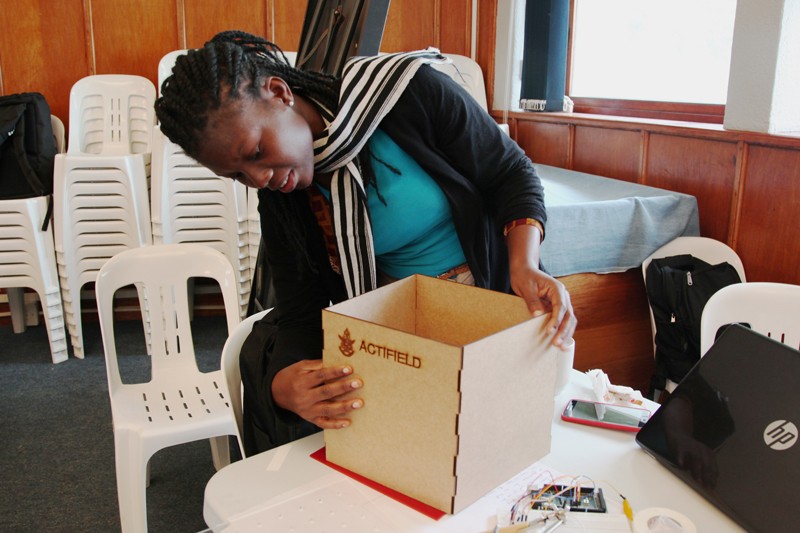 At US$122.91, the device is a fraction of the cost of commercial systems, which can amount to $6,000 or more. The resulting paper in HardwareX helped Kumbol to secure funding from the Mozilla Foundation to organize a follow-up workshop last July at the University of Health and Allied Sciences in Ho, Ghana. He has demonstrated Actifield at the Kwame Nkrumah University of Science and Technology, and has built actimeters for the science department there.NatureTech hub
Now a PhD student at the Einstein Center for Neurosciences in Berlin, Kumbol has joined the editorial board of HardwareX. In February, he was invited to speak about using open-science tools to tackle equipment challenges in Africa at a VIB Core Management Workshop in Leuven, Belgium.
"It was a great experience for me," Kumbol says. "I received a lot of positive feedback on the potential for open hardware, which has really motivated me to start working on the next steps."
Source: Nature
Click on the comment box below and leave us your thoughts. Thank you.