A group of students of the College of Education of the University of Ghana are undertaking an initiative which seeks to support final years students who have been financially hit by the coronavirus pandemic.
Majority of the students of the University of Ghana's College of Education are workers, and the effect of COVID-19 on businesses and institutions has affected the constant source of income for most of them, especially final years students.
The initiative dubbed 10,000 for 10 is aimed at helping a minimum of ten level 400 students who have been affected by COVID-19.
"We are not in normal times, as the novel coronavirus has halted all activities around the world leading to the greatest economic recess. People's livelihood are completely shuttered as we struggle to survive in this period of darkness. Life sill goes on for some people and certain institutions sill go about their activities in the midst of COVID-19."
"Efforts by the educational institution to reduce the spread of the coronavirus has been welcomed by the rollout of E-learning. However, the inability of some student workers in settling academic arrears continues to leave an unsettling sensation, as a result, impedes their ability to fully participate in online learning," a statement from the group read.
The group, however, is asking for support to raise funds to carry out the initiative.
To support the initiative, you can send your donation to MTN Mobile Money number 0546746834 (account name: Jeffery Boakye and reference: 10,000 for 10)
You can also call 0202225664 for further enquiries.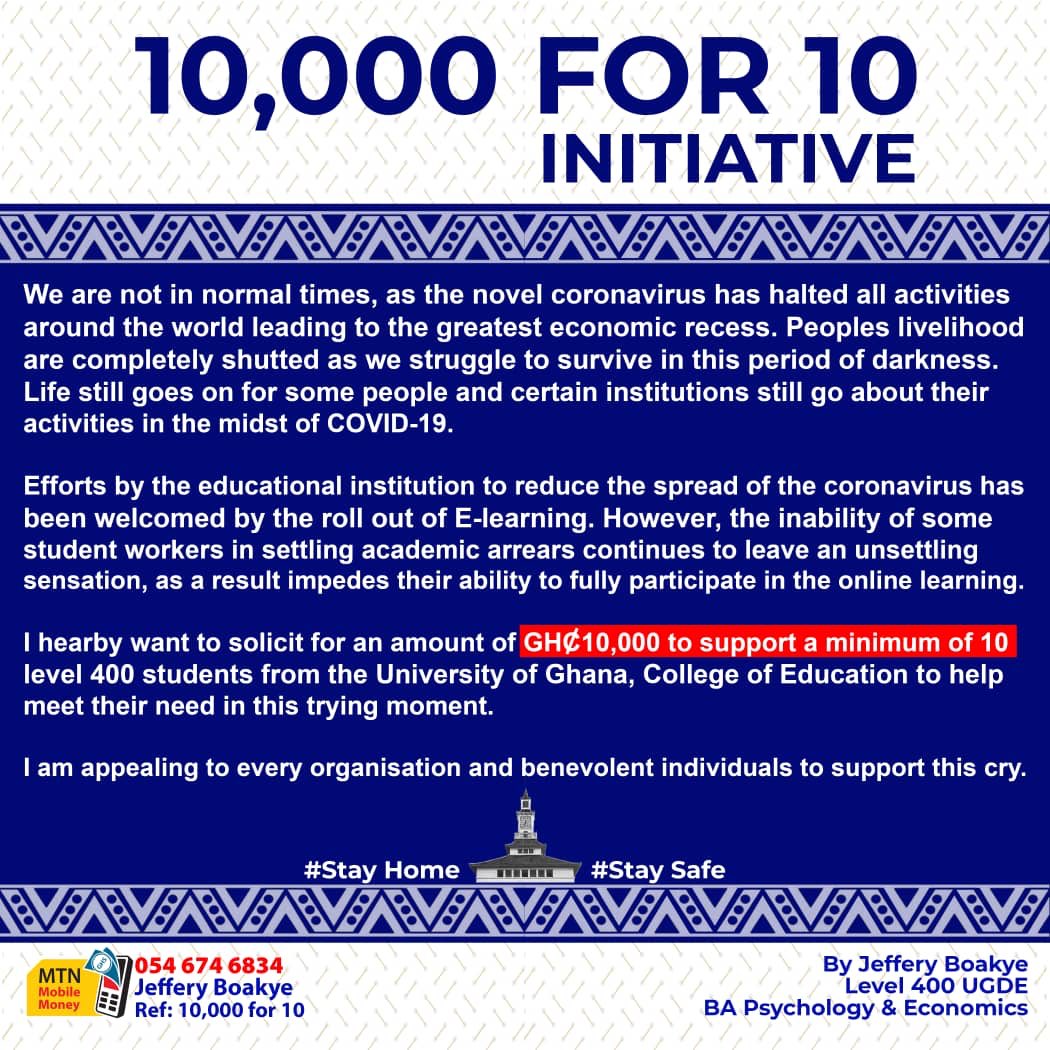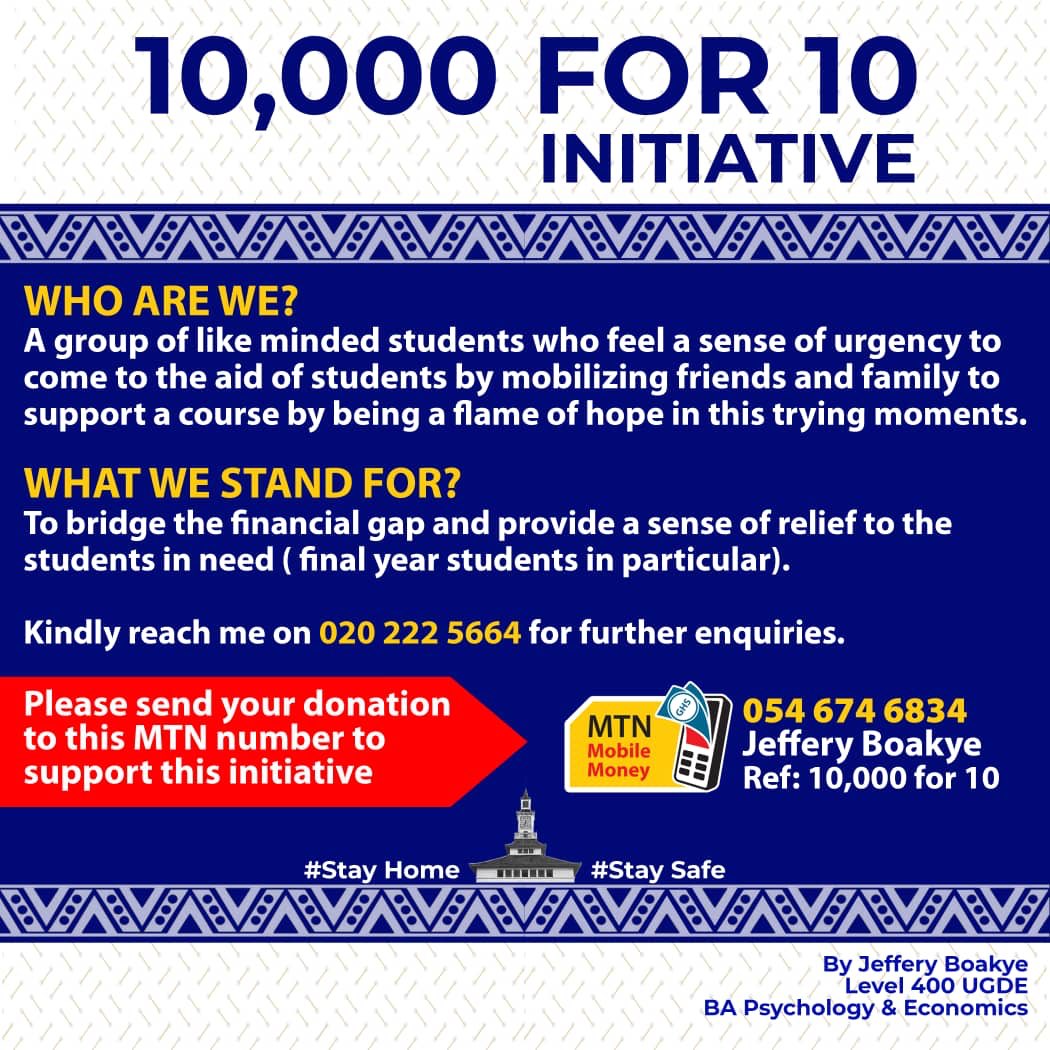 source: kuulpeeps.com
Click on the comment box below and leave us your thoughts. Thank you