We all love a good beef especially when it's seasoned beautifully with great punchlines and bars at the opponent.
We rarely take sides in rap beefs because where's the excitement in staying loyal to one person even when they're obviously losing when you can easily jump from one side to the other, depending on who's winning?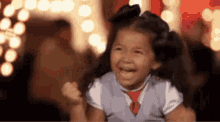 The "female rap beef" between Sista Afia, Eno Barony and Freda Rhymz got us very excited because even though it took awhile to get noticed by everyone else, it has no doubt reminded people that there's a side to this music thing that we have all been overlooking… the female rap side!
*cue in some badass drum effect*
Female rappers in Ghana are quite rare in the mainstream side of music (But we can promise you there are some seriously talented female rappers working their way to the top right now)
and any time we get one, they quietly dissolve into giving melodies and being backing vocalists on a song because apparently, there's no support in the music industry (we'd get into that some other time) which is why this beef has been good.
We've witnessed Sista Afia make her debut in rap (shadout to her for starting all of this) and we've been reminded that Eno can stand toe to toe with any rapper in the industry.
Freda Rhymz being added to this even further reminded us that there are some really talented female rappers who have some spotlight and it is up to us to keep pushing them.
They've all been doing their best and we've enjoyed all the back and forth but we were disappointed in Freda Rhymz' latest contribution to the beef… Point of Correction.
When she started giving fans to the OG rappers, we settled in to hear what she's got for us after Eno's really serious diss track "Argument Done" and… it was just waves of disappointment.

Her flow was off, she sounded like she was just saying words over the beat at some points and what the hell is "The only thing I'm fucking is amazing cos I'm fucking amazing"

What IS THAT??
and what has the wives of teachers got to do with anything at all? (If this line went over our head, please explain to us Cos we are really curious)
She should have scrapped that whole part and just given us the extra verse that dropped when the beat switched towards the end of the song.
Those last 40 something seconds were better … way better than what we were forced to listen to in the first 2 minutes.
We were worried that she just might have squash the beef with her sub par contribution but… looks like Eno might hit back after reading Medikal's tweets.
Who else is excited?!!!
Listen to Point Of Correction here:

Source: Kuulpeeps
Click on the comment box below and leave us your thoughts. Thank you