Since there's a lockdown, your favourite hairstylist will not be able to attend to your hair.
Yes, it feels awful but maybe, this is the period you can get to know your hair better.
You need to know how your hair reacts to certain products and you need to go the extra mile for it by doing certain treatments such as protein treatments, hot oil treatments and deep conditioning.
We know you're feeling lazy this period so here are some hairstyles you can take advantage of this period so the manipulation of your hair is low but your hair retains the moisture and oils it needs.
Twists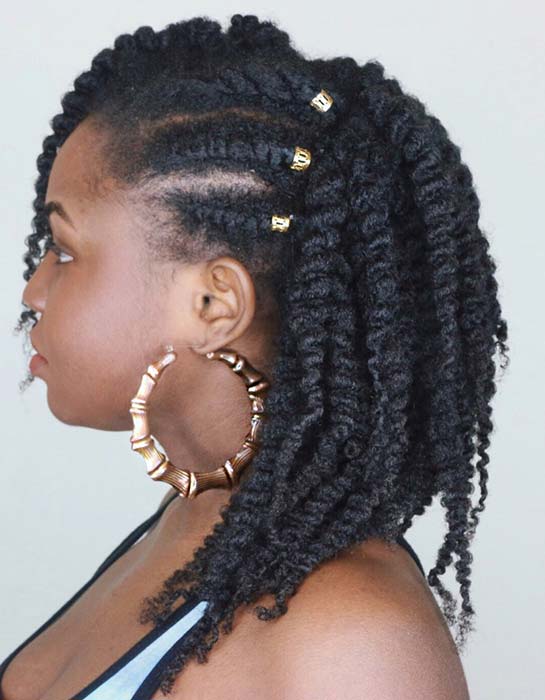 We get that it might be hard to do especially when your hair is a lot but trust us, it saves you from manipulating your hair every day. Once your hair is in twists, you can rest. You can wash your hair, deep condition and do whatever treatment it is you want to do and you'll be fine. You can also just leave the hair be and you'll be ok since it won't entangle or anything. Twists make life easier.
Click on the numbers below to see more