Guys are sometimes hard to understand especially when your partner is not the talking type. They wouldn't say things outright to your face but when it comes to relationships, there are clear Dos and Don'ts to follow.
If a guy likes you, there are some things he will never allow you to go through and if he does, you might want to relook at your relationship.
Here are some of the things a guy who loves you would never do to you.
Cheat on you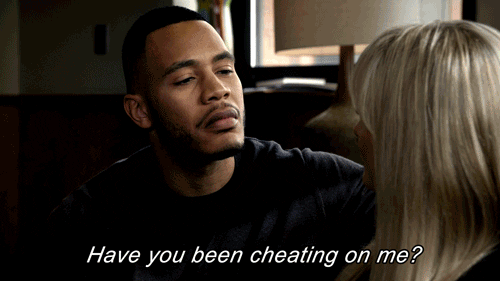 Of course, it would be number one! Cheating is an absolute no-no. You break the trust you have in your relationship and you even expose your partner to STI's. There's always going to be one reason or another for cheating including the fact that it was the devil's fault but you should know that, a guy who cheats on you doesn't care about you or your feelings. And there's a possibility that he would do it again; this time,he's going to be better at keeping it from you.
Click on the numbers below to see more