Complex has compiled a list of 10 Ghanaian artists who are operating in varous styles and pushing them into new directions which will end up influencing the whole Afrobeats world.
The list includes the likes of Kelvyn Boy, King Promise, La Meme Gang, OV, Quamina MP, Amaarae and Wendy Shay.
Here are the 10 Ghanaian artists listed by Complex:
Kelvyn Boy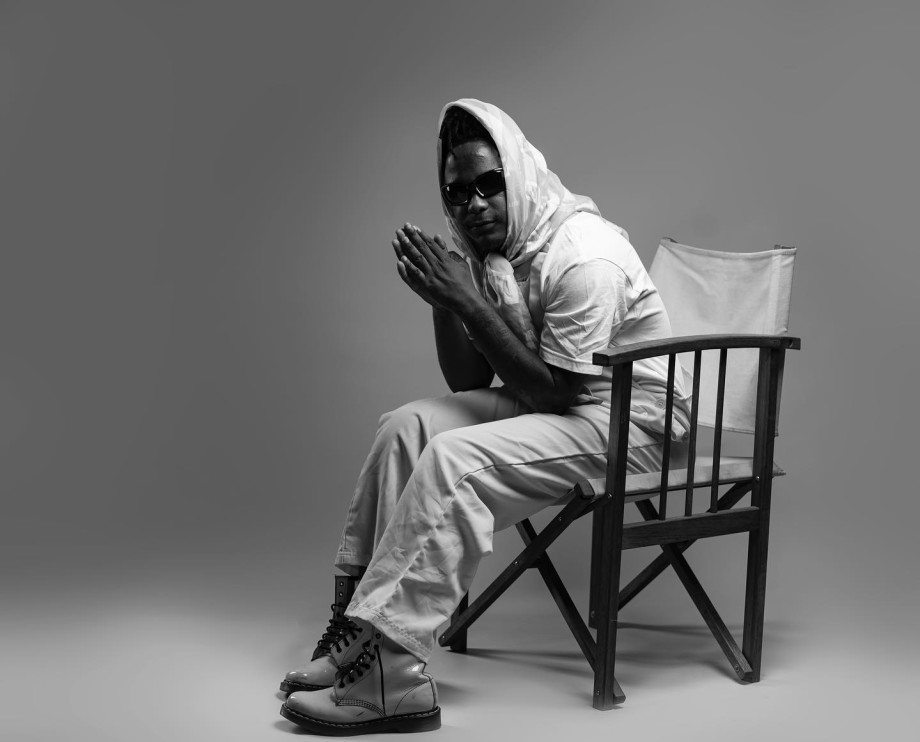 With nearly a million followers on Instagram, Kelvyn Boy is one of the hottest up-and-coming talents in Ghana right now. With a dreamy, sing-song vocal delivery, his tracks float along on a bed of effortless cool, his beach-ready jams packed with references to classic Highlife riffs. With a forthcoming single with the UK's Kojo Funds already recorded, Kelvyn Boy looks likely to break out of the Ghanaian underground over the next six months.
Lighter TOD
Lighter TOD looked like he may be a one-hit wonder. He briefly shone as a young teenager riding the Azonto wave with underground jam "Bounce To The Beat", before heading off to America to go to college. Now with his studies completed, he's returned to Accra and embraced a new sound—a kind of day-glo Afro-trap that has seen him quickly feted by Ghana's rap royalty. Standout features have included a link-up with multiple Ghana Music Awards winner Medikal and latest jam "Swag" featuring a typically sleazy Joey B.
La Même Gang
The waviest collective in the country, La Même Gang have their own wild style built from a willingness to jump on beats that blend space-age Afro-futurism with classic pop songwriting. With a core membership of Darkovibes, RJZ, Kiddblack, Spacely, Nxwrth and KwakuBS, they've been releasing music nonstop, both individually and as a collective. With tracks spanning the Afro-grime explosion of "Bangers" to the woozy Highlife of "Reveal", the Gang are a constant source of innovation in the nation's music scene.
King Promise
The honey-tongued ruler of Ghanaian R&B, Promise has been rapidly reaching international acclaim with his smooth fusion of ear-worm vocal melodies and insistent dancefloor percussion. 2019's full length As Promised saw him share tracks with Raye, R2Bees and Wizkid, proving more than capable of holding his own amongst top tier talent. With a series of sold-out European shows now complete, he's in the lab readying new music for 2020, and looks very likely to follow in the footsteps of Afro B, Davido and Burna Boy in breaking into America.
OV
Looked after by the management team responsible for Stonebwoy's success, OV takes conscious dancehall aesthetics and splices them with a forward looking Afrobeats sound. Still only a handful of singles in and already causing waves, there have been simplistic comparisons to Koffee, but it's clear OV is carving out her own lane.
DJ Mic Smith
One of Ghana's most in-demand DJs, Mic Smith has made the leap into production, purpose building tracks for the dancefloor having had a lifetime of experience in shutting down the club. Breakthrough cut "Jama" proved he wasn't afraid to take risks: deliberately digging into a sparse, '80s-sounding riddim track, he dropped a tune completely at odds with the rest of Ghana's scene, and made a modern classic in the process. With the cream of Ghana's music scene on speed dial, he's lined up to drop a series of club-ready spinners through the year. In the meantime, you can get a taste of his sound by checking the Afronation playlist of West African hits he curates.
Wendy Shay
With a seriously active fanbase, Wendy Shay has been pleasing her followers by dropping videos such as "C.T.D." that are as much tongue-in-cheek soap opera as they are traditional music promo. With her songs a throwback to a more gentle era of melodic Highlife, Shay is bringing traditional sounds to the Instagram generation.
Quamina MP
Last summer, Quamina MP dropped "Amanfuor Girls" with Medikal—an uptempo, techno-licked riddim, the track went on to become one of the hottest Accra club tunes of the year, announcing Quamina as a serious new force in the scene. And he's followed it up with a variety of styles since, from the triumphant, heartfelt love song "Like I Do" to the melancholic Afro-trap of "Mankessim", building on a very promising start.
Amaarae
Bringing a Ghanaian flex to Lagos' Alte sound, Amaarae's androgynous style marks her out as an artist determined to be different. Last year's collaboration with Nigerian evergreen Wande Coal kept the mainstream fans happy, but it was on her solo track, "Like It", showcasing her unique, sultry sound, that she really stood out.
Tripcy
One of the newer acts on the scene, Tripcy's late 2019 banger "Only One" showed an artist forging a wavey new take on Afrobeats that was all his own. Mixing it up with live instrumentation and sweet, melodic vocals, Tripcy has laid solid foundations to have a big 2020.
Click on the comment box below and leave us your thoughts. Thank you