The coronavirus outbreak has got lots of artistes making music on the disease and most of the songs we have heard take time to use their lyrics to educate people on what the disease is and how to avoid it but Patapaa's message in his "Coronavirus" song was just half baked.
The song has an upbeat tempo with him and a mystery singer chanting  "coronavirus" "y3mp3" 
"S3 Ghana ha, y3mp3" will probably make it an ideal jam for some people but what we are interested in his mini-speech in the song.
He barely said anything aside "take care of yourself" throughout the whole song and we expected some education on the virus in his speech but we were disappointed.
Here's a breakdown of his message to "the earth"(the world):
"Wash your hands well"
This makes complete sense because that's all everyone has been preaching…
"Learn how to cover your nose with mask"
The face mask is also important although WHO has directed that only two types of people should wear a mask: those who are sick and show symptoms, and those who are caring for people who are suspected to have the coronavirus.
"Don't spit outside"
Since the virus is usually spread through droplets, it makes sense because spit from an infected person will contaminate the surface it falls on
"Believe in your country and yourself"
Ermm okay…
"Trust your brother. Trust your mother"
At this point when you cannot trust anyone and should treat everyone like they are carriers of the virus?
"Learn how to greet people before washing your hands"
Nahh… just don't greet people unless you're just saying hello and hi. Don't shake hands, don't hug, just maintain that 2m distance!!!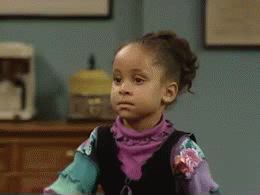 Patapaa's song is a problem if a lot of people listen to it. It's good for just dancing to but it just doesn't do the job of educating people on what you should and shouldn't do.
If you ask us, this song should not be played on airwaves and artistes should know that making a song about the coronavirus should definitely include some education!
Listen to the song here and let us know what you think:
See Also: Why everyone needs to hear Tulenkey's new song on coronavirus, "corona"
Source: Kuulpeeps.com
Click on the comment box below and leave us your thoughts. Thank you