Adomaa has been MIA in the music industry for a while now and just when we thought we had lost her for good, she gave us a surprise project: Barely Adomaa.
It's a 45-minute long project with some of the best songs we have ever heard, talking about womanhood, life and it's ups and downs. 
The first four songs were beautiful intros to the 12 track project. The songs are all so profound and soulful we were stuck on replay for a very long time.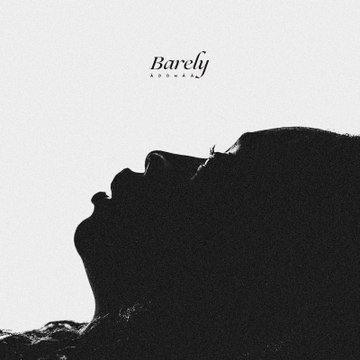 "Voices" gave us a peek into what goes on in Adomaa and actually almost everyone's head: The many voices telling you what to do what not to do, bringing you down, making you feel powerless and pushing your confidence to an all-time low.
On "The One That Got Away", Adomaa sang about a relationship most of us can relate to, a partner that under-appreciated you and didn't realise it until it was too late. That toxic ex that comes back every once in awhile talking about "I miss you"
"I Am Tar", a personal favourite that came with a video on International Women's Day spreads such a positive message! It talks about loving yourself as an African woman… the whole package: Melanin and hard to manage hair and ignoring all those vile words hidden in the form of compliments talking about "you're pretty for a dark girl" "tone your skin a little you'd look better" and more. She preached loving yourself and all your flaws on "Be your own beautiful"
The real jams start on her song with Stonebwoy, "Boom Boom Boom" and "Kenkey Music", a light and fun appreciation for the popular Ga meal, Kenkey with Wanlov and Worlasi.
"Misunderstood" was a beautiful end to an amazing project. She gave us a piece of herself in this and after listening to all the songs, we almost feel like we know her: a beautiful strong woman who loves her kenkey, is playful and has insecurities and fears just like every other person but is determined to make her mark wherever she finds herself.
Adomaa breathed life and soul into this project and if you're looking for something to make you feel relaxed, boost your confidence and generally make you feel good, then Adomaa's EP is it!!!
After announcing this album and admitting that some of the songs are actually quite old, she talked about taking a new direction in her music career and we are hopeful and eager to see what Adomaa 2.0 will bring.
Hey the EP here: Barely Adomaa and watch her amazing music video for "I Am Tar" here:
Source: Kuulpeeps.com
Click on the comment box below and leave us your thoughts. Thank you