Squad numbers are a divisive aspect of football culture.
While they may not really matter in the slightest, they are inevitably a hot topic of debate in some corners as soon as they are announced ahead of a new season at every club, and Chelsea are no exception.
Some are purists, some like seeing a right-back wear no.66, some just don't really care – which is fair enough.
While greats like Roy Bentley played before the days of squad numbers, some legendary names have graced Stamford Bridge with 1 to 11 on their backs – although it is hard to ignore the fact that the arrival of Roman Abramovich (and his $$$) in 2003 propelled the club into a new era and attracted a different calibre of player.
Here are the best players to have ever worn each shirt number (1-11) at ​Chelsea Football Club according to 90min– it's a heck of a team sheet.
1. Petr Cech
Peter Bonetti is a worthy candidate for the number one jersey with his 729 appearances for the club, but Petr Cech's ability and trophy-winning exploits see him pip 'The Cat' to the post.
Cech played 494 times for the Blues, keeping a ludicrous 228 clean sheets. However, he will always be remembered for being a member of the squads that delivered the club's first Premier League title for 50 years in 2005, and of course Abramovich's coveted ​Champions League trophy in 2012.
While Didier Drogba scored the decisive penalty in the final against Bayern Munich, Cech saved a penalty in normal time and two in the shootout – including an incredible fingertip to deny Bastian Schweinsteiger – to put his side on the brink. Clutch.
---
2. Branislav Ivanovic
Another member of that victorious 2012 squad and an unsung Chelsea hero of the Roman Abramovich era.
A beastly defender who you would not want to encounter in an alleyway at night, Ivanovic was quite simply a rock at the back, and his knack for scoring goals in vital moments made him a crucial asset between 2007 and 2017.
In fact, he managed 34 goals and 34 assists in his 377 appearances, including an extra-time winner in the 2013 Europa League final and the key strike that sent Chelsea through against ​Napoli in the 2012 Champions League last 16, against all odds.
Not bad for a right-back-cum-centre-back.
---
3. Ron Harris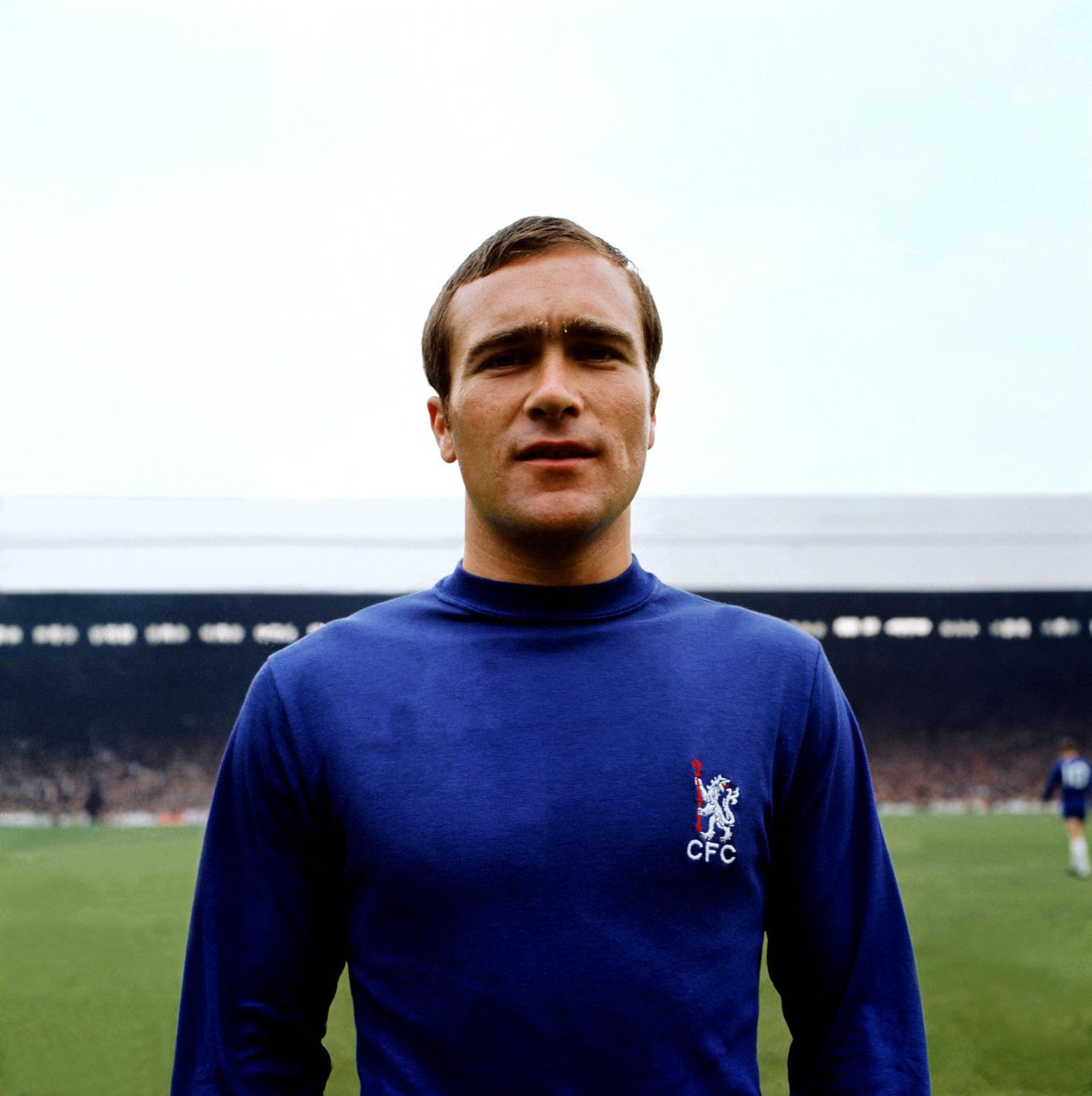 A club legend, Ron 'Chopper' Harris edges Ashley Cole through pure dedication to the Blues.
A no-nonsense centre-back who could also operate at full-back, Harris spent 16 years at Stamford Bridge during the 60s and 70s.
He captained the side in both the initial game and the replay of the 1970 FA Cup final as Chelsea eventually overcame Leeds to win their first-ever FA Cup. He also won the Cup Winners' Cup the following year.
Chopper graduated from the Chelsea academy in 1960 and stayed with the club for 20 years.
A true great.
---
4. Claude Makélélé Just as Maradona is the marker for the next great Argentine forward, Claude Makélélé is the marker for the modern defensive-midfielder.
If there is a new, highly-regarded DM on the scene, he will likely be compared to this Chelsea great. A deadline day signing from ​Real Madrid in 2003, Makélélé was one of the first signings of the Abramovich era – and an audacious one too.
The Frenchman would go on to win two ​Premier League titles, an FA Cup and two League Cups at Stamford Bridge. Très bien, très bien indeed.
---
5. Michael Essien
Nicknamed 'The Bison', Michael Essien was a true beast on the football pitch.
In more than 250 appearances for the club, he won it all (bar the Europa League) – although injuries eventually put paid to his industrious displays.
His 25 goals for the club were characterised by barnstorming runs and walloped finishes, but there is one strike he will always be remembered for.
In December 2006, with Chelsea hosting ​Arsenal at Stamford Bridge, Frank Lampard rolled the ball to Ess all of 35 yards out and the Ghanaian absolutely thwacked it with the outside of his right boot, sending it spinning and curling into the side of the Gunners' net. Swazz.
---
6. Marcel Desailly
Special mention to Baba Rahman, Danny Drinkwater and Oriol Romeu, but when it comes to Chelsea's number six, Marcel Desailly eclipses them all.
Arriving fresh from winning the 1998 World Cup with France, the classy defender spent six years in west London, winning the FA Cup in 2000.
While they may have been the twilight years of his stellar career, Desailly still racked up 216 appearances for the Blues and was a key figure in making Chelsea an attractive prospect to Roman Abramovich and ushering in a new era.
---
7. N'Golo Kanté
"Il est pétit, il est gentil, il a stoppé Leo Messi."
That's what they sang about N'Golo Kanté on the Champs-Élysées in the wake of France's 2018 World Cup triumph – arguably the most loveable footballer and best defensive-midfielder around.
The diminutive Frenchman is already only missing the Champions League from his trophy cabinet, having been key in the Blues' 2017 Premier League title win, FA Cup success in 2018 and their run to Europa League victory last year.
While he has struggled with both injury and form in 2019/20, Frank Lampard will be hopeful he will be back to his best soon.
---
8. Frank Lampard
Super Frank Lampard.
Widely considered Chelsea's greatest ever player, the number eight shirt will always be synonymous with the legendary midfielder.
He redefined the central-midfield role, rattling in 210 goals to become the club's all-time top scorer.
In his 648 appearances for the club, Lampard won every trophy available to him, with his crowning moment coming in 2012 when he captained the side in their Champions League final win in the absence of the suspended John Terry.
That victory signalled the fulfilment of a career-long ambition shared by the core Chelsea squad from the mid-noughties the to early 2010s.
I wonder what he's up to now?
---
9. Peter Osgood
One of the greats Frank Lampard surpassed to become Chelsea's top goalscorer was Peter Osgood. While the likes of Fernando Torres, ​Álvaro Morata, Falcao, Gonzalo Higuaín and… Khalid Boulahrouz were all 'cursed' by the Chelsea no.9 shirt, Peter Osgood was not.
One of the Blues' favourite sons, Osgood scored 86 times across two spells in west London after breaking into the team aged just 17, and he was the star of the glamorous Chelsea side of the 60s and 70s – a taste of what was to come a few decades later.
Graceful, skilful, yet tough, Ossie was capable of scoring all nature of goals. He famously netted in every round on the Blues' run to their first FA Cup win in 1970.
Osgood passed away in 2006 aged just 59, but his memory is honoured with a statue outside Stamford Bridge's West Stand.
---
10. Eden Hazard
Arguably the most technically gifted player ever to wear the blue shirt, ​Eden Hazard is/was a footballer of the top order. The 29-year-old illuminated English football throughout his time there, demonstrating an extraordinary technique in his dribbling, footwork and vision – a true joy to behold.
Blues supporters witnessed Hazard grow from an arrogant youngster into a world-beating star, staying loyal to the west London club for seven years as he fulfilled his promise and eventually earned his dream move to Real Madrid when he could have left so much sooner. What a guy.
The Belgian attacker was the shining light for Chelsea during a period that included several indifferent seasons, still managing to carry the side to an FA Cup in 2018 and two Europa League titles in 2013 and 2019. In better times, he was the main man as the Blues won the league title in 2015 and 2017.
Despite operating from the left-wing, Hazard sits third in the club's all-time record goalscorer charts – behind Didier Drogba and the aforementioned Lampard – with a ridiculous 110 goals in 352 appearances.
We miss ya, Eden.
---
11. Didier Drogba
"It all comes down to this. One kick of the ball, by Didier Drogba." – Clive Tyldesley, 12 May 2012.
The king.
Without a doubt the most important signing of the early days of the Roman Abramovich era, Didier Drogba is the most lethal striker in Chelsea's history.
The Ivorian banged in 164 goals for the Blues, and like Cech and Lampard, he would be crucial as the club's European dream was fulfilled, steering the winning penalty beyond a despairing ​Manuel Neuer to win the Champions League for the club in 2012.
While that was thought to be his last ever touch for the club, he would return for the 2014/15 season to bag another league title to add to the three he already had.
See Also:
Stamford Bridge Is The Premier Leagues Worst Stadium! Here's Why
Chelsea Owner Roman Abramovich Suffers 2.4bn Net Worth Drop Amid Coronavirus Pandemic
Click on the comment box below and leave us your thoughts. Thank you