Ahtitude dropped a new music with one of the hardest music videos we have seen: Yaazo ft Medikal, Bosom P Yung, Kofi Mole and Joey B.
With this lineup, we expected nothing but pure flames but… it was a bit disappointing.
Honestly, the song has so much potential to become one of the hardest hip hop tracks in GH! Every hip hop lover has a list and Yaazo could have easily been on there but, Ahtitude and his team fumbled things up.
After several listens to the song because we didn't want to make any judgement after one listen…we realised our opinions on the song did not change at all.
First of all, Bosom had no business being on this song!!! We know he's hot right now and everyone wants that "Ataa Adwoa" flavour on their track but please… we know Bosom is a talented rapper and he could have done his verse without all the autotune and the need to go "twi trap" on the beat. We understand that the pressure to give that Ataa Adwoa vibe was on but… smh. He slacked and it hurts cos we know he's way better than what he did! Most of the rappers went offbeat a little and found their feet almost immediately but Bosom… he was just all over the place!
Ahtitude tho… he did his best to save his song. Yes, his chorus probably dragged on and on at some points and almost made the track boring but he really did well with his verse.
Medikal on the other hand… Anyone who follows Medikal closely knows he usually does so well on features! Anytime a bunch of rappers are lined up on a track, he gives his best performance and we were expecting the same here but unfortunately, he too under-delivered.
We felt he just threw in a bunch of his popular lines and his attempt at doing some wordplay even failed cos the well known french phrase he used was even said wrongly! All the same, he try. He said some stuff that we felt was okay but charle… Medikal could have given us better!
Kofi Mole did an awesome job!!!! We were a bit sceptical because we haven't heard anything mind blowing from him in a while but he DELIVERED! His intro was one of our highlights of the whole song and ugh we would have loved for him to give us more.
But Joey B!!!! He was the saviour of the whole song. Can this guy do anything wrong? His verse was nothing but pure heat and flames. What the others lacked, Joey B had it in tens and thousands and his verse…. his verse…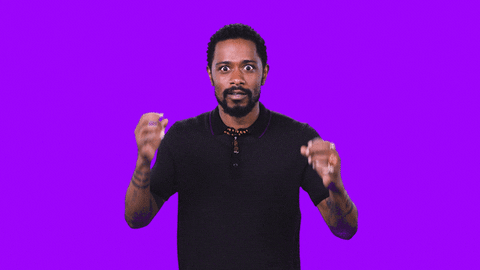 The wordplay was crazy! Joey B saved the song and he was put at the end like the pot of gold that's rumoured to be at the end of every rainbow. The light at the end of the tunnel.
He was off a bit but we forgive him Cos he was more than AMAZING!
The video, directed by Yaw Skyface was hard and very 'on topic' and if everyone delivered the way we expected them to, we are sure this would have been a perfect package, right up there with All Black and Trumpet.
In order of who did their verse very well: Joey B, Kofi Mole, Ahtitude, Medikal and then Bosom.
Watch the video here and let us know… who killed it? Who didn't? What do you think of the whole song?
See Also: Why we think J.Derobie can easily become the new face of Reggae/Dancehall music in GH
Source: Kuulpeeps.com
Click on the comment box below and leave us your thoughts. Thank you