Since breakups can be a whirlwind of confusion, betrayal and heightened emotions of all kinds, figuring out how to bounce back afterwards can be tricky.
There are times where the breakup should remain so because you really aren't good for each other yet, there are certain times where your ex might reappear, looking to revisit the relationship after taking time to figure things out solo.
Here are 5 obvious signs that show that your ex wants that old thing back.
Your Ex Tries To Stay In Contact With You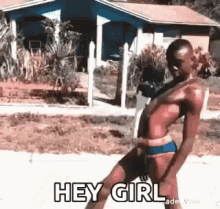 Is your ex randomly texting you, viewing your snap and Instagram stories, liking your old pictures or sliding in your DMs talking about "You look cute" and "You're such a hard worker"? Chances are they are trying to get back on your team. Kindly ignore.
Click on the numbers below to navigate through the pages.