Stonebwoy is one of the biggest Dancehall artistes in Ghana and one thing we know he can do better than anyone else is singing badass intros!!
Have you heard the man's intro on any song?
It's always so unique and powerful. Sometimes it's the way he introduces himself, other times it's the way he introduces the song, most times, it's just the way he starts the song!
These are the songs with the hardest intros so far!
Hands down his best intro ever!!!!!!! The echo effect when he says "Ifa ma we dey watch dem Watch dem bam bam, Ɔdɔ yewu ginger me oo" right down to when the beat starts and drops for the song is just orgasmic! Oh and the "Wooosh" that was said somewhere in the intro, that's our favourite part!
Watch and listen to the song here: Shuga ft Beenie Man
Stonebwoy knows how to make his producers feel good cos…notice how he mentions the producer's name each time? "Gimme the beat oo! Streetbeatz o you gimme Di beat" Everyone will agree the song's intro is exciting!
Watch and listen to the song here: Bawasaba
Mane Me ft Mugeez and Praiz
There's something about the way Stonebwoy's verse starts the second the beat drops!!! The man really wastes no time in making you feel his music, from the second the song starts right till you get to the end.
Watch and listen to the song here: Mane Me ft Praiz and Mugeez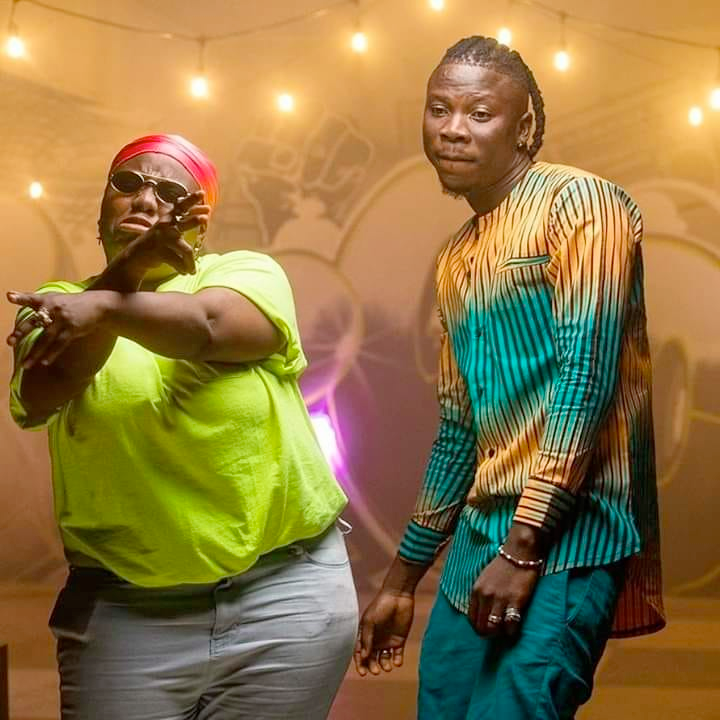 The second you hear "Wo yo yo yo yo ooo, I pappy yei" then you know what song it is! He wasted no time in giving us a taste of what to expect on the song and it wasn't disappointing at all!
Watch and listen to the song here: Ololo ft Teni
All the juice on this song is in the way it starts and we are talking about the exact moment he says " I put this one on a very very low tempo " Maybe it's the way the beat drops the minute we hear "tempo" but whatever chemistry he's got with his producers…we cannot get enough.
Watch and listen to the song here: Pepper Dem ft Amaarae and Edem
Stonebwoy has made his intros almost iconic and they change with every song. We can't tell when he started incorporating these unforgettable intros to his songs but we hope they stay and we will be looking forward to hearing more!
See Also: 5 times Stonebwoy rocked a suit better than most presidents
Source: Kuulpeeps.com
Click on the comment box below and leave us your thoughts. Thank you